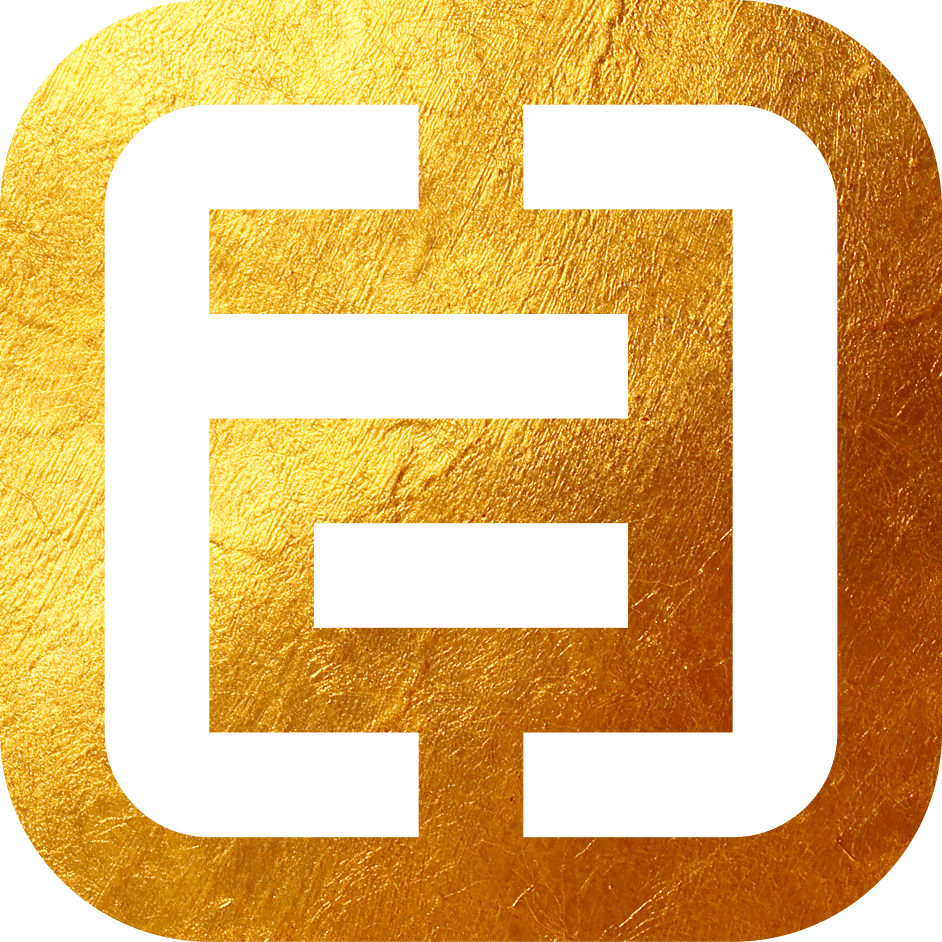 THE FIRST. THE YOUNGEST. THE BEST. AND THE ONLY.
IN COLLABORATION WITH

Cannot found!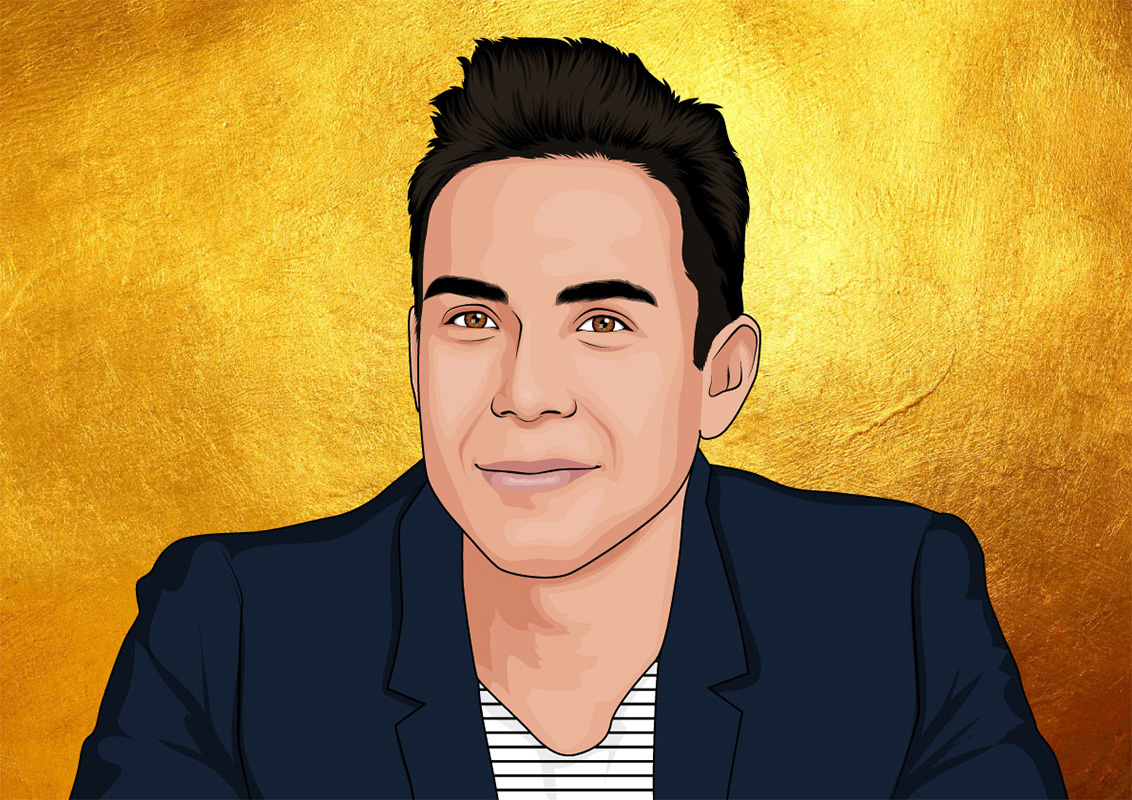 Apolo Anton Ohno
All-Time Most Decorated American Winter Olympian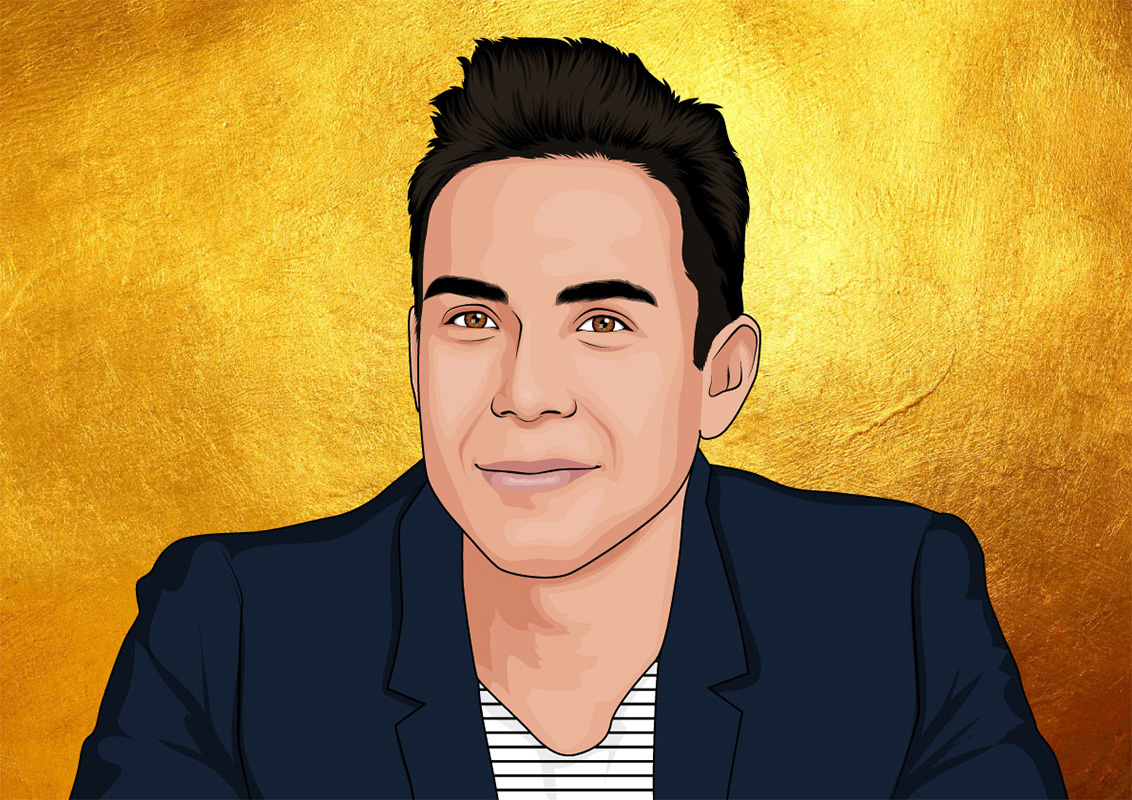 Apolo Anton Ohno
All-Time Most Decorated American Winter Olympian
Apolo Anton Ohno, an American short-track speed skater, is the most-decorated American athlete in the history of the Winter Olympics. In three Winter Games (2002, 2006, and 2010) he accumulated a total of eight medals—two gold, two silver, and four bronze.
Ohno's Japanese-born father encouraged him from an early age to participate in sports. He experienced success in competitive swimming and in-line roller skating before taking up short-track speed skating at the age of 12. His talent on the ice was recognized almost immediately, and at age 14 he became the youngest skater ever to be accepted into the residency program at the U.S. Olympic Training Center in Lake Placid, New York. He won the first of his numerous U.S. championships in 1997, and by 2001 he had emerged as an elite competitor on the international short-track circuit, winning the overall World Cup title that year—the first American skater to do so.
At the 2002 Winter Olympics in Salt Lake City, Utah, Ohno was among the favorites in the 1,000-metre event. On the race's final lap, however, China's Li Jiajun caused a pileup that knocked everyone down except Australian Steven Bradbury (then skating in last place), who safely bypassed the other skaters for the gold. Ohno managed to lunge across the finish line to earn the silver medal. Ohno later won a gold in the 1,500-metre competition; although he finished the race second behind South Korea's Kim Dong-Sung, Kim was subsequently disqualified for having obstructed Ohno's path. Ohno claimed his second overall World Cup title in 2003 and achieved a third in 2005. At the 2006 Winter Olympics in Turin, Italy, he was the only American to win a short-track gold medal, in the 500-metre event, and earned bronze medals in the 1,000-metre race and the 5,000-metre relay.
In 2007 Ohno made headlines off the ice by appearing as a contestant on the televised dance competition Dancing with the Stars, which he won with his professional dance partner, Julianne Hough. After returning to skating, he quickly regained his winning form. At the 2008 short-track world championships in Kangnung, South Korea, he captured the 500-metre and overall world titles. Ohno arrived at the 2010 Games in Vancouver with high expectations. After capturing a silver medal in the 1,500 metres, he won a bronze in the 1,000 metres. It was his seventh career Olympic medal, and Ohno surpassed speed skater Bonnie Blair for most Winter Games medals won by an American. Ohno also led the United States to a bronze medal in the 5,000-metre relay.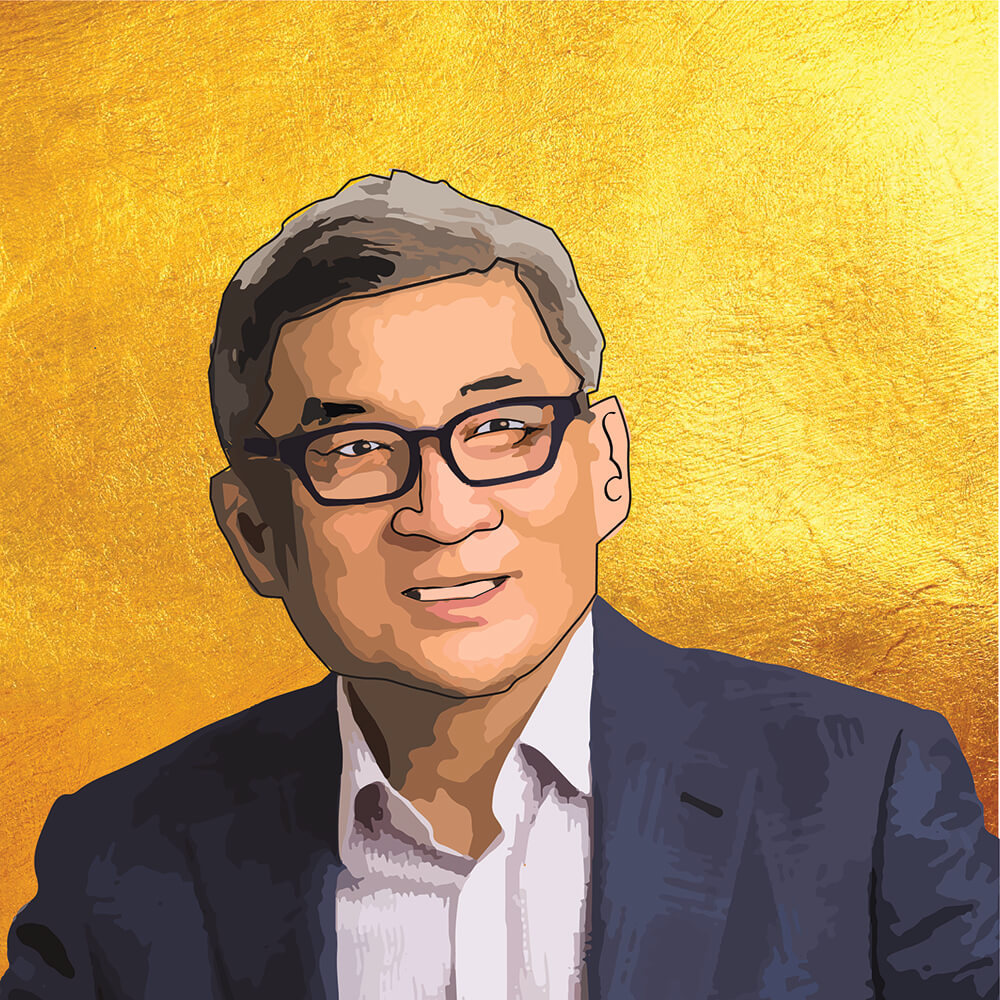 Bill Imada
Founder, Chairman & Chief Connectivity Officer, IW Group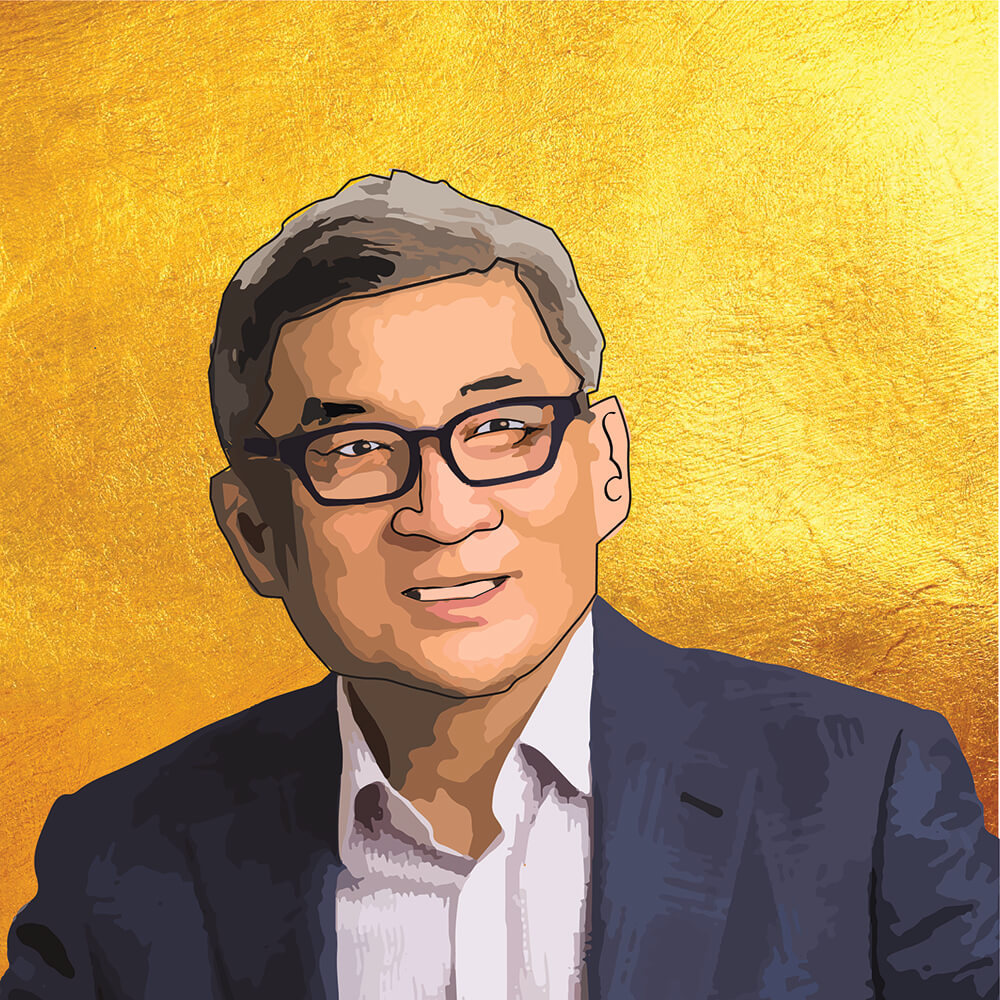 Bill Imada
Founder, Chairman & Chief Connectivity Officer, IW Group
Bill Imada is founder, chairman and chief connectivity officer of IW Group, a minority-owned and operated advertising, marketing and communications agency focusing on the growing multicultural markets. For more than 25 years, Bill works with some of the top domestic and global companies, including American Airlines, Coca-Cola, Fox, General Motors, HBO, Lexus, McDonald's, MGM Resorts International, Southern California Edison, Toyota Motor Sales, USA, Inc., Verizon, Walt Disney Imagineering, Warner Bros. Pictures, Walmart Stores, Westfield Malls and many others. His areas of expertise include advertising, branding, multicultural communications, marketing, crises management, partnership marketing and public relations.
Bill has been a long-time champion for various communities and continues to serve on several boards and advisory councils. He co-founded the Asian & Pacific Islander American Scholarship Fund (APIASF), which provides scholarships to low-income, college-bound students of Asian, Native Hawaiian and Pacific Islander American heritage. He also co-founded the Asian/Pacific Islander American Chamber of Commerce & Entrepreneurship (National ACE), which addresses the needs, interests and aspirations of business owners, entrepreneurs and corporate leaders of AAPI heritage. Most recently, he co-founded the National Millennial Community, a movement that has expanded to 35 states and the District of Columbia to give NextGen leaders an opportunity to dispel the myths and stereotypes often attributed to their generation. He also serves on the Boards of the Advertising Educational Foundation (AEF), Center for Asian American Media (CAAM), Coalition for Asian Pacifics in Entertainment (CAPE), Lagrant Foundation, PBS and the PBS Foundation.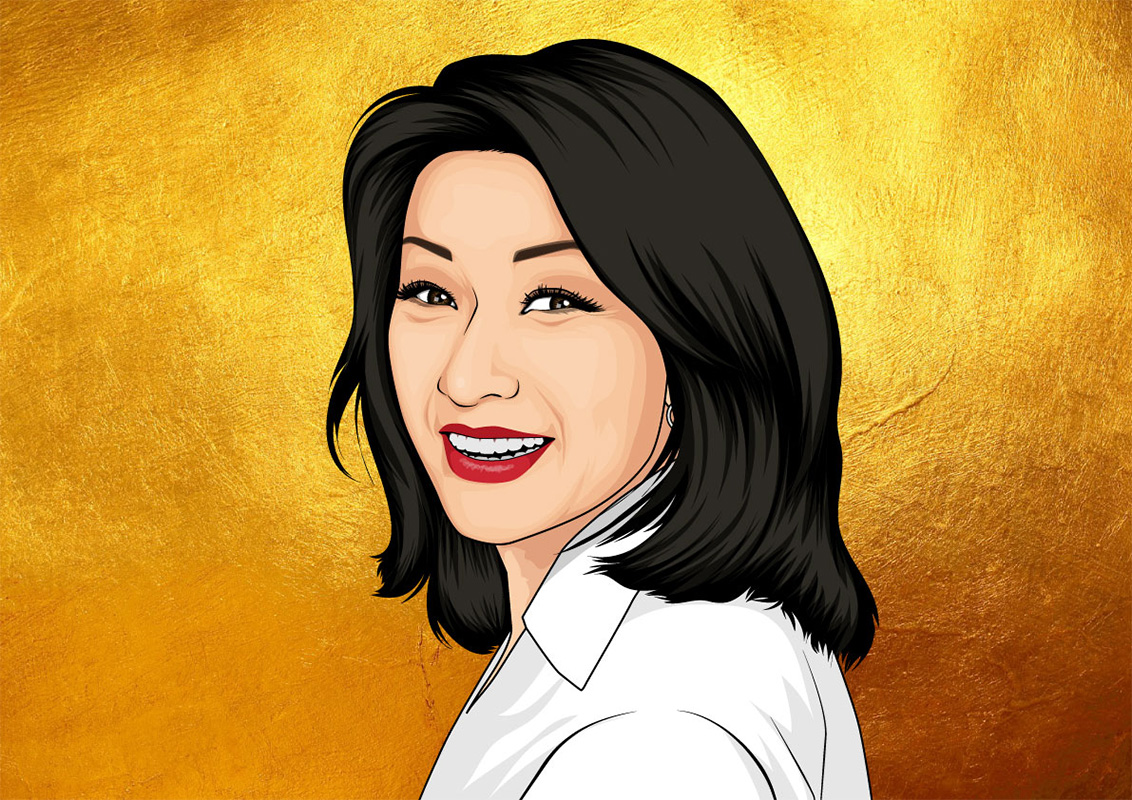 Connie Chung
Legendary News Anchor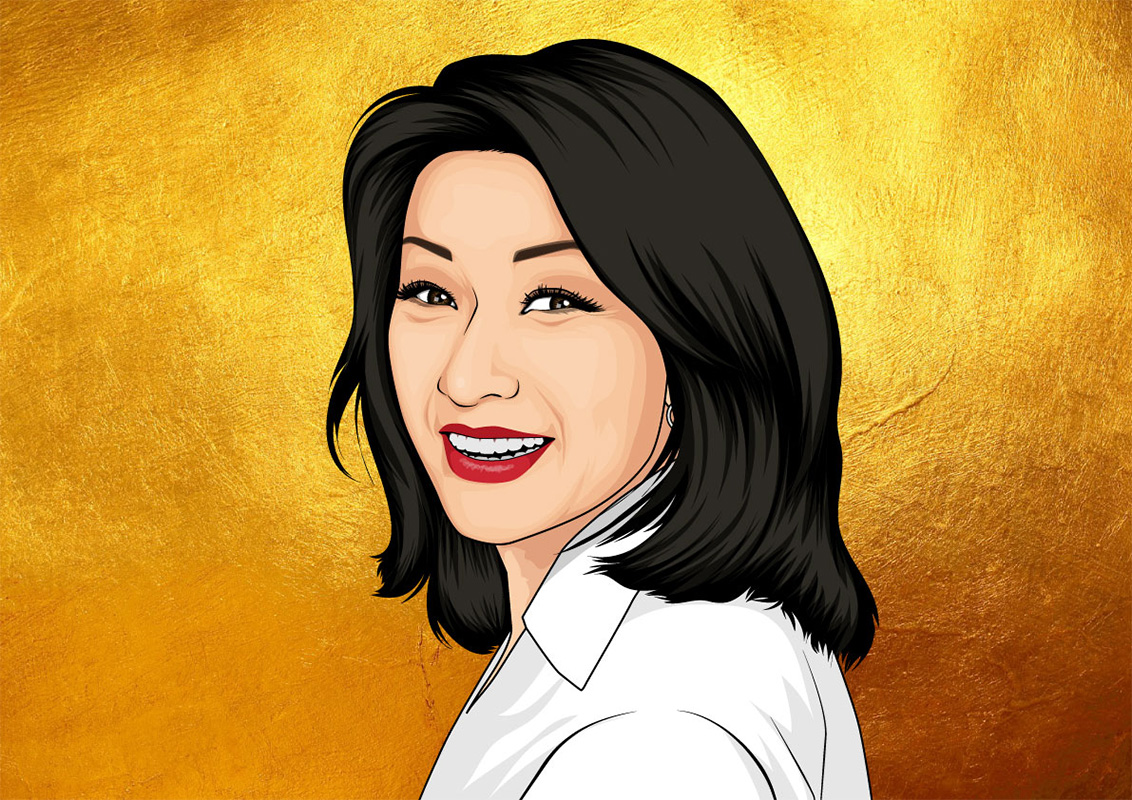 Connie Chung
Legendary News Anchor
Connie Chung, illustrious television news anchor and reporter, spent 30+ years in journalism covering national and international news. She began in 1969 in her hometown Washington D.C. at WTTG-TV Metromedia (now Fox), first as a copy person, then news writer and later news reporter.
In 1971, she joined CBS News as a national correspondent for the "CBS Evening News with Walter Cronkite." Based in Washington, D.C., she covered the government and political landscape on Capital Hill, White House, Pentagon, State Department plus anti-Vietnam War street demonstrations.
She was assigned significant beats: the 1972 presidential campaign of Senator George McGovern (D-S.D.), the 1972 Democratic National Convention in Miami and the Vice Presidency of Nelson Rockefeller. In addition, she joined the White House press corps overseas to report on the Nixon/Brezhnev SALT I talks and President Nixon's final trip to the Middle East. Her most memorable story was the event of the decade, Watergate and the subsequent resignation of President Richard Nixon.
In 1976, Connie moved to Los Angeles, where she spent seven years as an anchor at KNXT-TV (now KCBS), the CBS-owned station. She joined NBC News as an anchor and correspondent in 1983. She anchored the Saturday edition of the "NBC Nightly News," "NBC News at Sunrise," "NBC News Digests," several highly-rated primetime specials and a news magazine. While at NBC News, Ms. Chung was a substitute anchor for "NBC Nightly News with Tom Brokaw." She was a floor correspondent at the 1984 presidential conventions and a podium correspondent during the 1988 presidential conventions, and provided political reporting and analysis during the presidential campaigns and Election Night coverage.
Connie rejoined CBS News in 1989 as anchor and correspondent of "Saturday Night with Connie Chung" and also anchored the Saturday edition of the "CBS Evening News." In 1990, she became the anchor of the Emmy Award-winning CBS News primetime magazine program, "Face to Face with Connie Chung." During that time, Ms. Chung conducted a series of exclusive interviews, including the first and only national television interview of Joseph Hazelwood, the Captain of the Exxon Valdez which resulted in one of the most devastating human-caused environmental disasters; and the first interview with Los Angeles Lakers star Magic Johnson after he announced he was HIV positive.
From 1993 to 1995, Ms. Chung was named co-anchor of the "CBS Evening News with Dan Rather and Connie Chung," the first woman to anchor the network's national flagship news broadcast – a milestone in television news. She was the second woman in the history of television news to anchor any evening newscast.
During that time, she covered the historic Israel/PLO signing ceremony at the White House, the Israel/Jordan signing ceremony in the Middle East; and she obtained an exclusive interview with Chinese leader Li Peng, on the five-year anniversary of the Tiananmen Square massacre. While anchoring the Evening News, she also was anchor and correspondent of "Eye to Eye with Connie Chung." Ms. Chung was a floor reporter for CBS News during the 1992 national political conventions and provided analysis during Election Night coverage in 1990, 1992 and 1994.
In 1997, Ms. Chung was a Harvard fellow at the Joan Shorenstein Center on the Press, Politics and Public Policy at the John F. Kennedy School of Government at Harvard University.
In November 1997, she joined ABC News as co-anchor and correspondent on the ABC News primetime news magazine "20/20." During the 1999-2000 "20/20" season, Ms. Chung was awarded the Amnesty International Human Rights Award for her report that revealed that young women in Bangladesh were brutally burned with acid, in acts of revenge for turning down a man's advances.
Also during the 1999-2000 "20/20" season, Ms. Chung won several awards for "Justice Delayed," an investigative hour that uncovered new information in the 1966 murder of a black Mississippi man named Ben Chester White. As a result of the new information, the U.S. Justice Department reopened the case and indicted, tried, convicted and sentenced Ernest Avants for the murder. Avants had lived as a free man for three decades, since his acquittal on state murder charges in 1966.
In 2001, Ms. Chung conducted a critically acclaimed ABC News interview with controversial Congressman Gary Condit (D-CA) concerning the disappearance of intern Chandra Levy. In January 2002, Ms. Chung joined CNN to anchor "Connie Chung Tonight." She left on-air duties at CNN in March 2003. Ms. Chung and her husband, talk-show host Maury Povich, co-anchored a once-a-week, week-in-review/political program on MSNBC in 2006.
She has received three Emmy Awards, including two for Best Interview/Interviewer. In addition, she is the recipient of a George Foster Peabody Award, honors from American Women in Radio and Television and an Outstanding Young Woman of America Award. Ms. Chung graduated from the University of Maryland with a Bachelor of Science degree in 1969. She also has honorary doctorate degrees from Brown University, Providence College, Wheaton College and Norwich University.
She and Maury Povich were married in 1984 and have lived in Manhattan since then. They have one son, Matthew.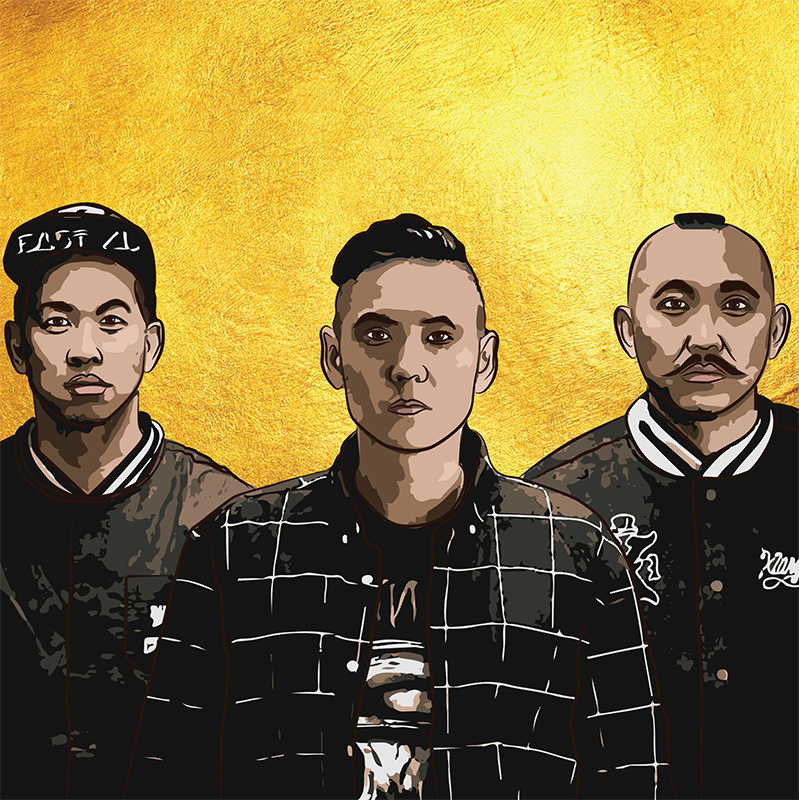 Far East Movement
1st Asian American Group to Top the Billboard Music Charts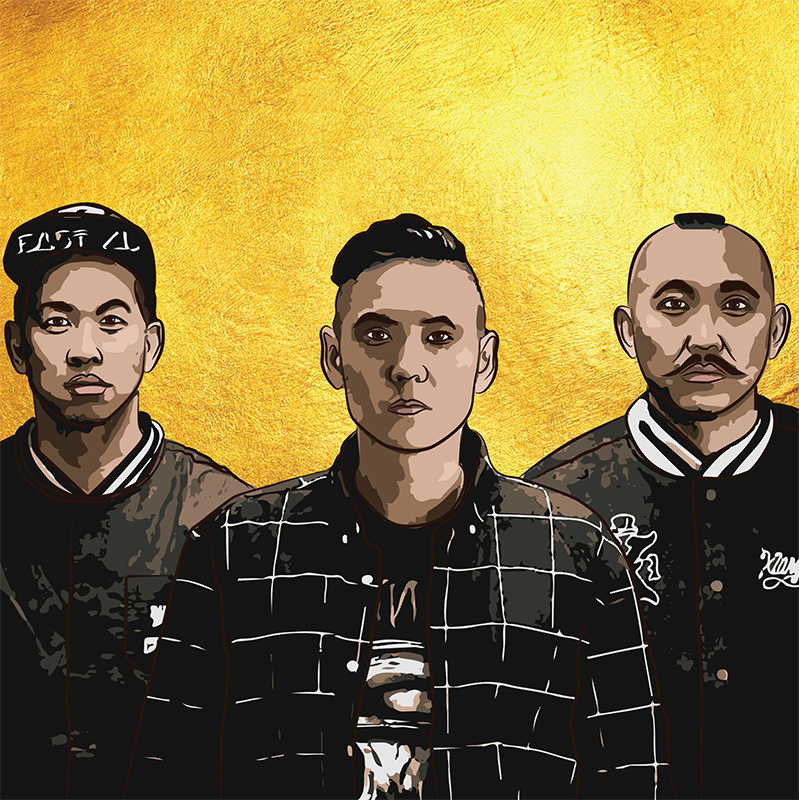 Far East Movement
1st Asian American Group to Top the Billboard Music Charts
Far East Movement has always had dance music in their DNA; their early breakout hit "Like a G6" established the LA trio as a major dance powerhouse around the world, making them the first Asian American group to top the Billboard Music Charts in history. Since then, their ever-growing catalog of music has been supported by celebrated artists such as Skrillex, Diplo, and Afrojack. They have also performed at some of the most prestigious festivals like Ultra Music Festival and Electric Daisy Carnival, continually showcasing FM as one of the most exciting touring acts in dance music.
The group has stayed busy this year with a slew of collaborations on major labels such as Ministry of Sound, DimMak, and Ultra. Their current collaboration "Break Yourself" with Hook N Sling is a staple on video channels of all formats so much that Pusha T has just joined the fray on the official remix.
Their project "Cool Water" with producer Autolaser gained major support from dance blog ThisSongisSick.com and was featured as the first song on their Soundcloud page for weeks. FM has also expanded their scope by managing six artists under their company Transparent Agency who have had releases on OWSLA, Armada, and Dim Mak themselves. They also just opened up a new joint label with Trap City, the largest Trap Channel in the world (over 2 million subscribers), named BredNButter with a myriad of releases slated to start at the end of the year. Throughout it all, Far East Movement still loves to make their own music and are hard at work on their next full length release slated for later this year.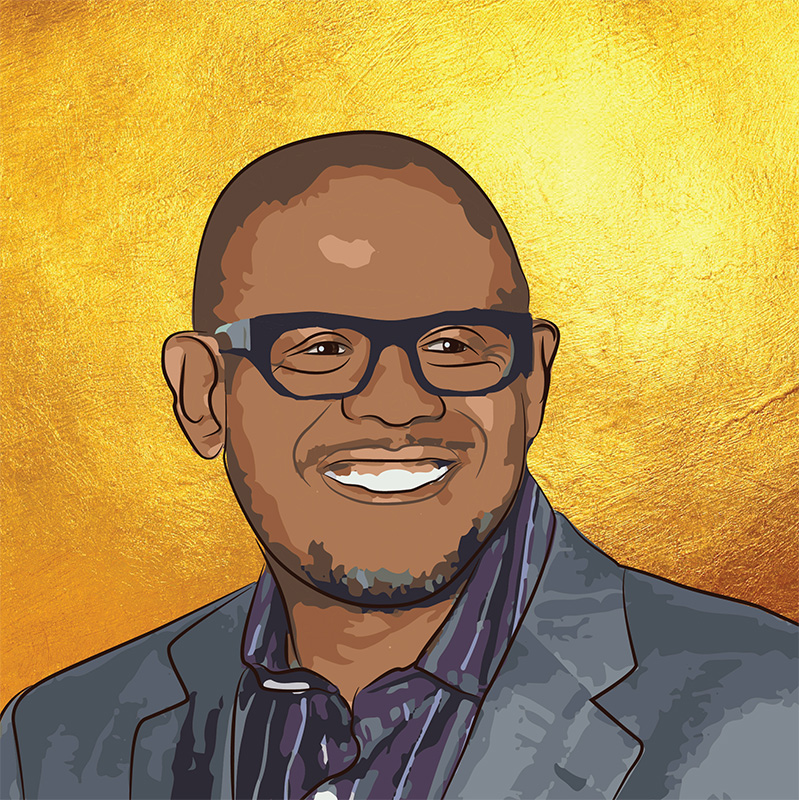 Forest Whitaker
Oscar-winning Actor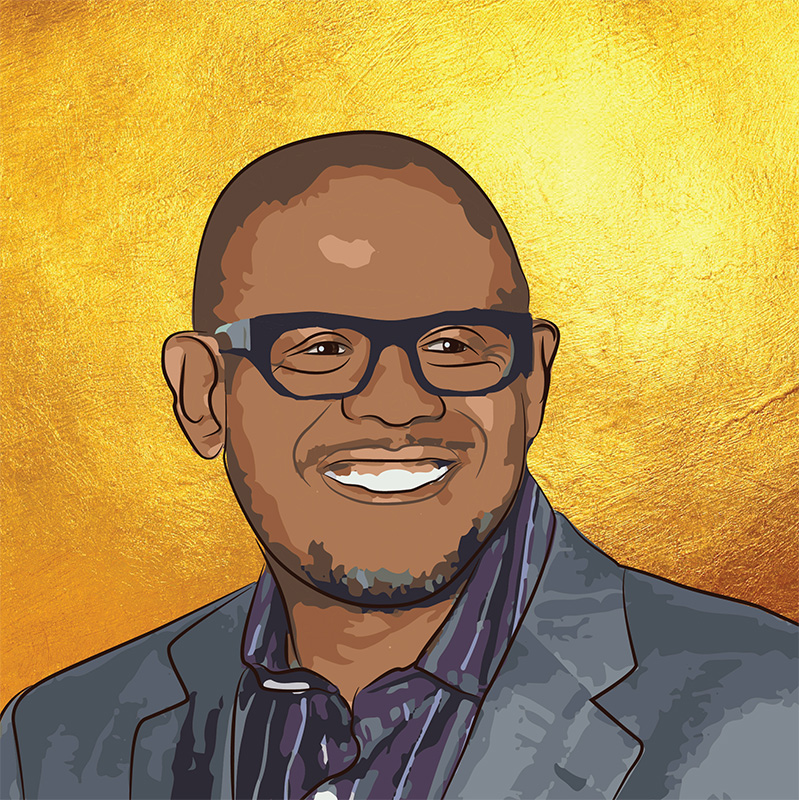 Forest Whitaker
Oscar-winning Actor
Forest Whitaker is an award-winning actor, producer and director. Whitaker made his feature film debut in 1982's seminal teen comedy Fast Times at Ridgemont High, with Nicolas Cage and Sean Penn. The versatile actor appeared in several acclaimed films throughout the '80s, including Platoon, Good Morning, Vietnam and The Color of Money. In 1988, his turn as musician Charlie Parker in Clint Eastwood's dark biopic Bird won him the Best Actor award at the Cannes Film Festival.
Whitaker soon expanded to producing and directing, having particular success in television with such projects as 1993's gritty urban film Strapped for HBO and 2002's Emmy-winning Door to Door starring William H. Macy. He also directed for the big screen; his films include 1995's Waiting to Exhale, an adaptation of the Terry McMillan novel that starred Whitney Houston and Angela Bassett, and 2004's First Daughter, a romantic comedy starring Katie Holmes. Whitaker has directed a number of music videos as well, including Houston's "Exhale (Shoop Shoop)."
In 2006, Whitaker made several notable television appearances, including the role of a troubled internal affairs cop on FX's award-winning The Shield and a riveting turn as a stroke patient on ER. That year, he won critical acclaim for his powerful performance as dictator Idi Amin in the film The Last King of Scotland (2006). The role earned him numerous accolades, including the Best Actor Academy Award.
Whitaker's filmography expanded throughout the decade, with the thespian providing thoughtful commentary on some of his work in interviews. In 2007, he starred in The Great Debaters, a film directed by Denzel Washington that focused on a trailblazing African-American college team. In 2013, he starred in the biopic The Butler, directed by Lee Daniels and co-starring Oprah Winfrey, which tells the story of Eugene Allen, who worked in the White House with eight consecutive U.S. presidents.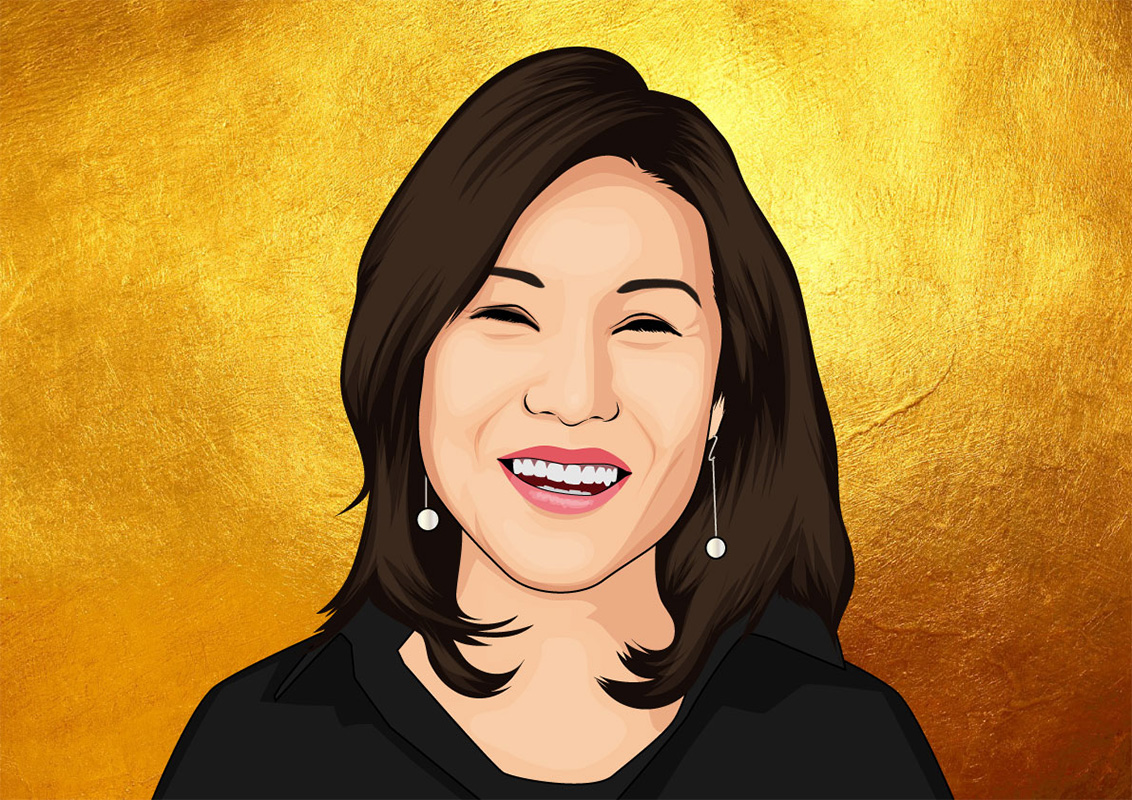 Janet Yang
Producer, The Joy Luck Club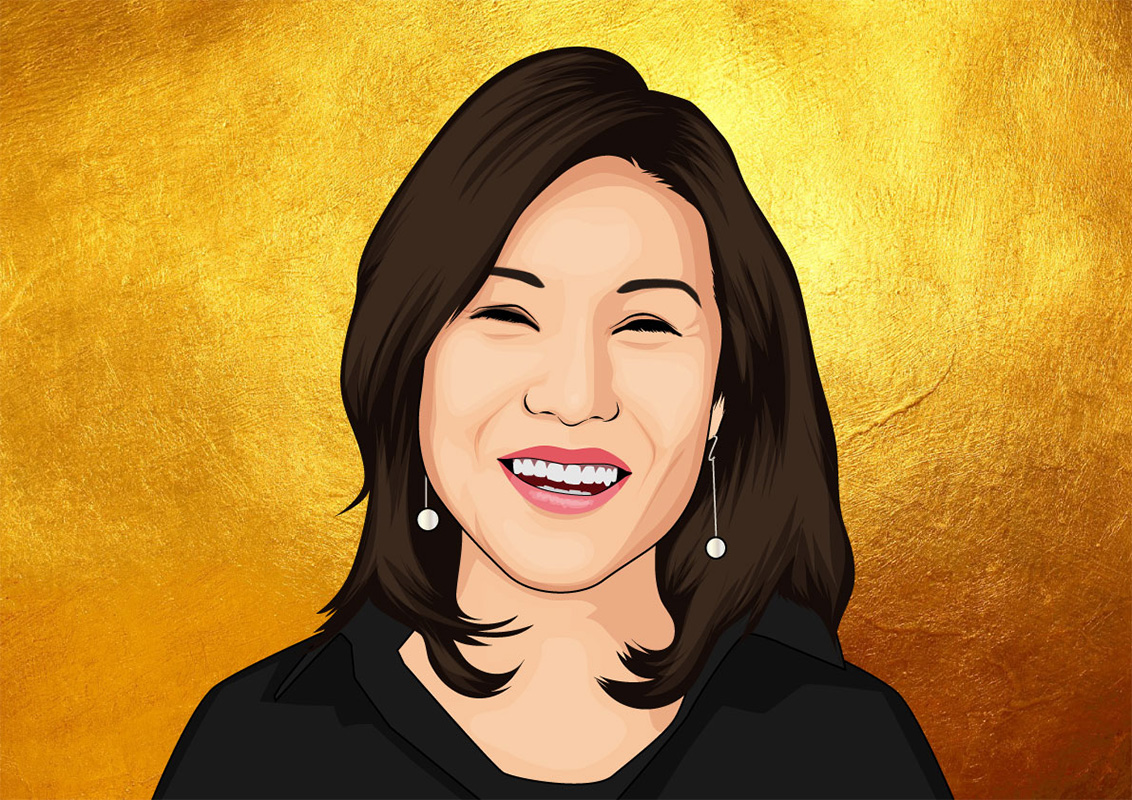 Janet Yang
Producer, The Joy Luck Club
Janet Yang has distinguished herself by serving as a key link to bringing the creative and business worlds together, as well as by bridging East and West. As a film producer, Yang has worked with some of the most formidable directors and actors in the world, as well as discovering unique, often unheard voices and stories, and bringing them into the mainstream. She is a Golden Globe and Emmy-winning producer, and is best known for such seminal works as THE JOY LUCK CLUB and THE PEOPLE VS. LARRY FLYNT, among others.
Ms. Yang recently served as Managing Director of Tang Media Partners. While there, she was in charge of creative content and production. TMP is founded by Donald Tang, who has long been an essential player in the Hollywood-China space. TMP's shareholders include Tencent, Huayi Bros., Li Ruigang's China Media Capital and Neil Shen's Sequoia Capital.
As a producer, Yang most recently served as Executive Producer of the acclaimed, award-winning documentary DOCUMENTED, directed by Pulitzer Prize-winning journalist Jose Antonio Vargas (CNN Films). In it, Vargas recounts his anguished life as an undocumented immigrant despite his soaring career. In 2009, Yang was sought out by Disney Studios to produce its highly coveted HIGH SCHOOL MUSICAL for Chinese audiences. This was the first time that such a successful global franchise was tailor-made for the rapidly expanding Chinese marketplace.
Prior to HIGH SCHOOL MUSICAL, Yang produced the acclaimed film DARK MATTER, a cross-cultural drama set at an American University, directed by celebrated theater director Chen Shi-Zheng and starring Chinese star Liu Ye and Meryl Streep. DARK MATTER premiered at the Sundance Film Festival 2007 and won the prestigious Alfred P. Sloan Award.
From 1989 to 1996, Yang served as president of Ixtlan, the company she formed with Academy Award-winning writer/director Oliver Stone, spearheading all aspects of the company's development and production. She produced THE JOY LUCK CLUB, which has become an iconic work of familial bonds, cultural assimilation, and identity, in addition to Golden Globe-winning films THE PEOPLE VS. LARRY FLYNT, a modern classic about the American dream and the rights protected by our Constitution, and INDICTMENT: THE MCMARTIN TRIAL, the true story of one of the most terrifying cases of witch-hunting in modern times, for which she also won an Emmy Award.
Prior to her association with Oliver Stone, Yang got her start in production working closely with Steven Spielberg and his producers. In 1985, she was hired to be Spielberg's eyes and ears in China for the filming of the historic production of EMPIRE OF THE SUN (Warner Bros). She was responsible for liaising with both national and local levels of the Chinese government for its largest production to date. She then segued into a production position at Universal, supervising Spielberg's Amblin account. It was as a production executive that Yang began her trademark search for stories that bridge cultural divides or give voice to the underdog. One of the results of this search was the film DRAGON: THE BRUCE LEE STORY. DRAGON was one of the first Hollywood-backed productions to star an Asian actor.
Yang began her career in Hollywood when she was hired by several major studios to re-introduce American cinema to the Chinese marketplace after a long hiatus. From 1985 to 1987, she represented three major studios — Universal, Paramount, and MGM/UA — and in an act of diplomatic prowess, was able to broker the first sale of American studio movies to China since 1949.
Janet Yang holds a B.A. from Brown University in Chinese studies and an M.B.A. from Columbia University. She is a voting member of the Academy of Motion Pictures Arts and Sciences, as well as a member of the Executive Committee of the Producers Branch of the Academy; a member of the Committee of 100, an organization of prominent Chinese-Americans; an advisory board member of Asia Society Southern California where she is co-chair of its annual signature "US-China Film Summit"; an advisory board member of CAPE, the Coalition of Asian-Pacific Americans in Entertainment; a board member of the 1990 Institute; and a member of the National Committee on US-China Relations. She has taught producing at the Sundance Institute and the Independent Feature Project. She is involved with a number of arts, community and political organizations.
Ms. Yang has been named one of the "50 Most Powerful Women in Hollywood" by THE HOLLYWOOD REPORTER, and is frequently named as one of the most prominent Asian Americans. She has appeared on numerous TV shows such as GOOD MORNING AMERICA, radio shows such as NPR, and on television throughout China and Asia such as CCTV and Beijing TV. Ms. Yang is frequently invited to speak publicly. In recent years alone, she spoke at the Fortune Global Forum in Chengdu, at the China Global Economic Summit in Hangzhou, the Harvard-China Forum, Stanford University Business School's China 2.0 Forum, Brown University, and regularly lectures at the University of Southern California. Ms. Yang is fluent in Mandarin Chinese. She splits her time between Los Angeles and China.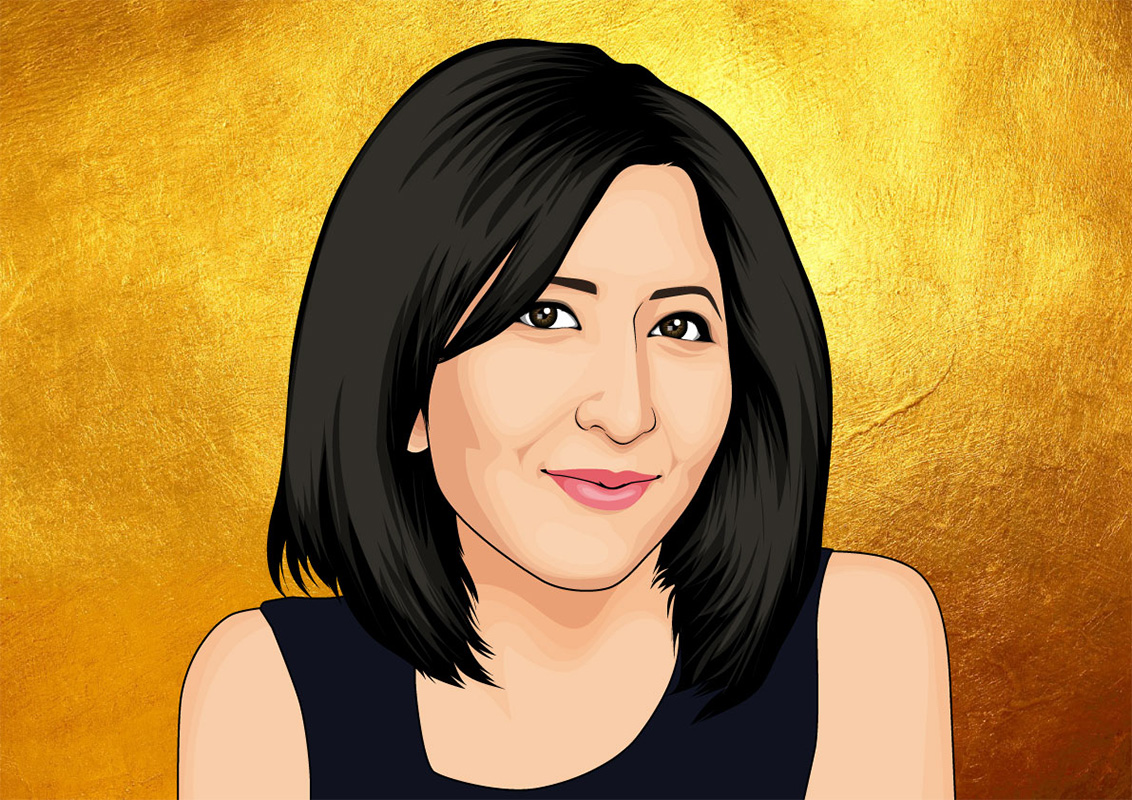 Janice Min
Media Consultant at Valence Media & NBCUniversal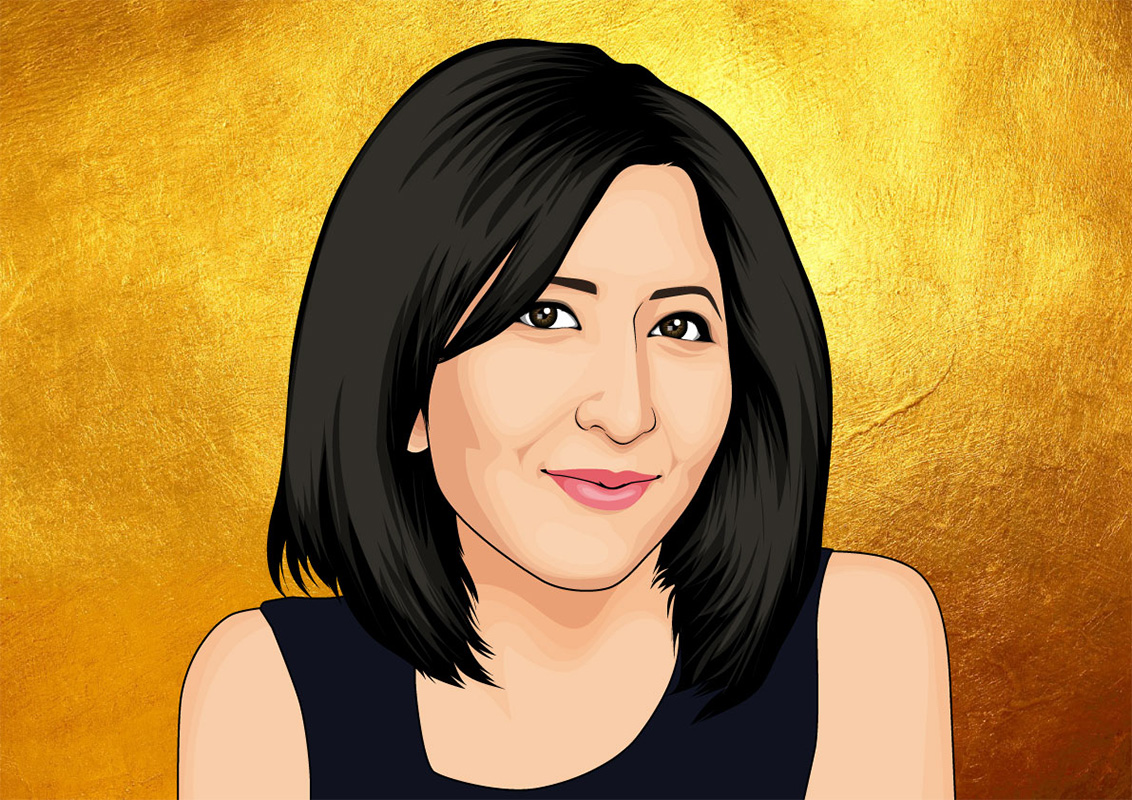 Janice Min
Media Consultant at Valence Media & NBCUniversal
Janice Min is the former co-president and chief creative officer of The Hollywood Reporter-Billboard Media Group. She remains as an advisor to the Group and an owner of The Hollywood Reporter. Min took the helm of The Hollywood Reporter in 2010, engineering one of publishing's biggest and most dazzling media turnarounds in history. In 2014, she was given oversight of Billboard with similar results. During her tenure, the two publications' combined digital audience nearly quadrupled, and revenue more than doubled with consistent year-over-year double digit growth in areas including luxury, fashion, airlines and automotive. Today, The Hollywood Reporter-Billboard Media Group reaches nearly 27 million readers a month online per ComScore, with a social footprint of more than 20 million followers across Facebook, Twitter, Instagram, and YouTube, several branded shows on television, 40 hours of video a month, a robust Facebook Live presence, and glittering live events that most recently featured headline-making appearances by Madonna, Tina Fey, and Megyn Kelly. Recent newsmaking content includes a short documentary about Hollywood's relationship with the gun industry, the first post-election interview with Trump senior adviser Steve Bannon, and podcast interviews covering Oscar season with an array of top talent, including Denzel Washington, Natalie Portman, and Mel Gibson.
Under Min's leadership, The Hollywood Reporter won numerous accolades, including two National Magazine Awards for General Excellence in the Special Interest category in 2015 and 2016, four consecutive years of nominations for General Excellence, and two nominations for Magazine of the Year by the American Society of Magazine Editors. It also won 36 National Arts & Entertainment Journalism awards, including Best Entertainment Publication and Best Entertainment Website, along with a 2016 Webby Award for Best Online Film and Video in the Entertainment category and a Gerald Loeb award nomination for "Studio Chiefs Unleashed," a Roundtable of top film executives. Min and her team also won an Emmy in 2014 for executive producing the televised roundtable "Hollywood in Focus: Wolf of Wall Street."
Min previously served as editor-in-chief of US Weekly, turning it into one of the magazine industry's "major success stories" according to The New York Times. She was named one of the Post's Most Powerful Women in New York (2007) and one of Crain's 40 Under 40 (2006). She regularly appears on Today and Entertainment Tonight and has been featured in The New York Times, USA Today, The New Yorker and on Nightline.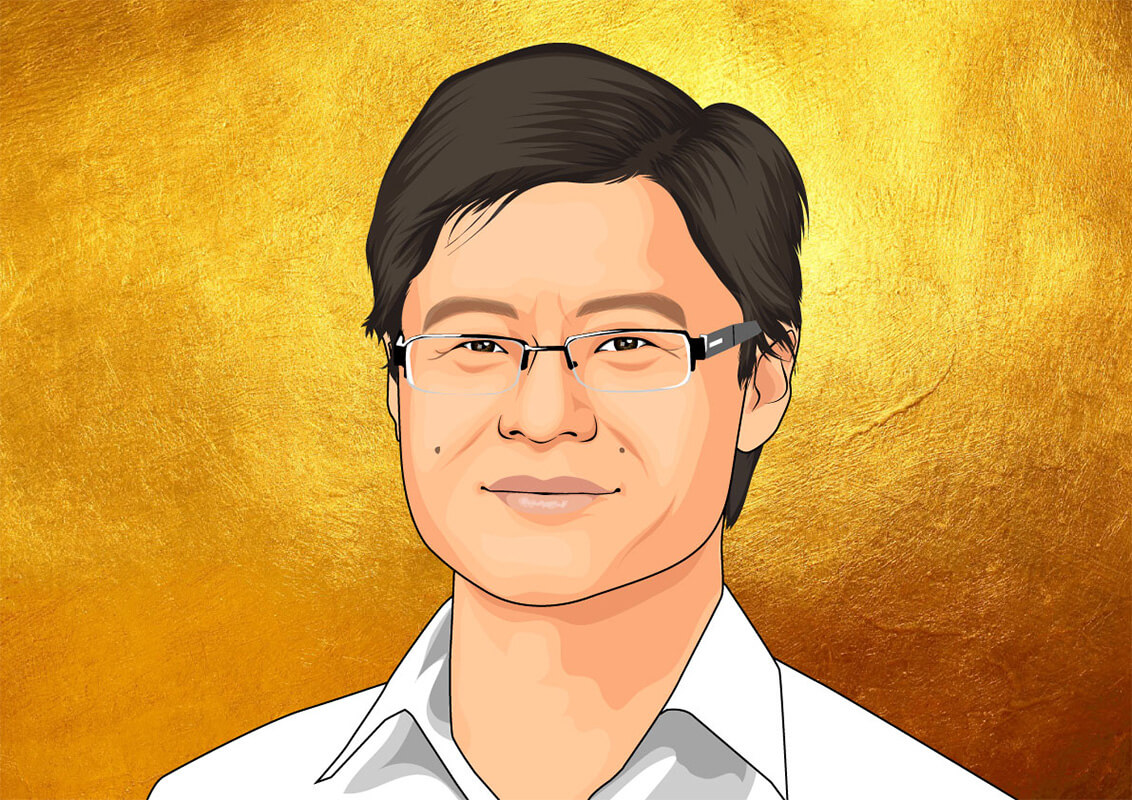 Jerry Yang
Founder, Yahoo!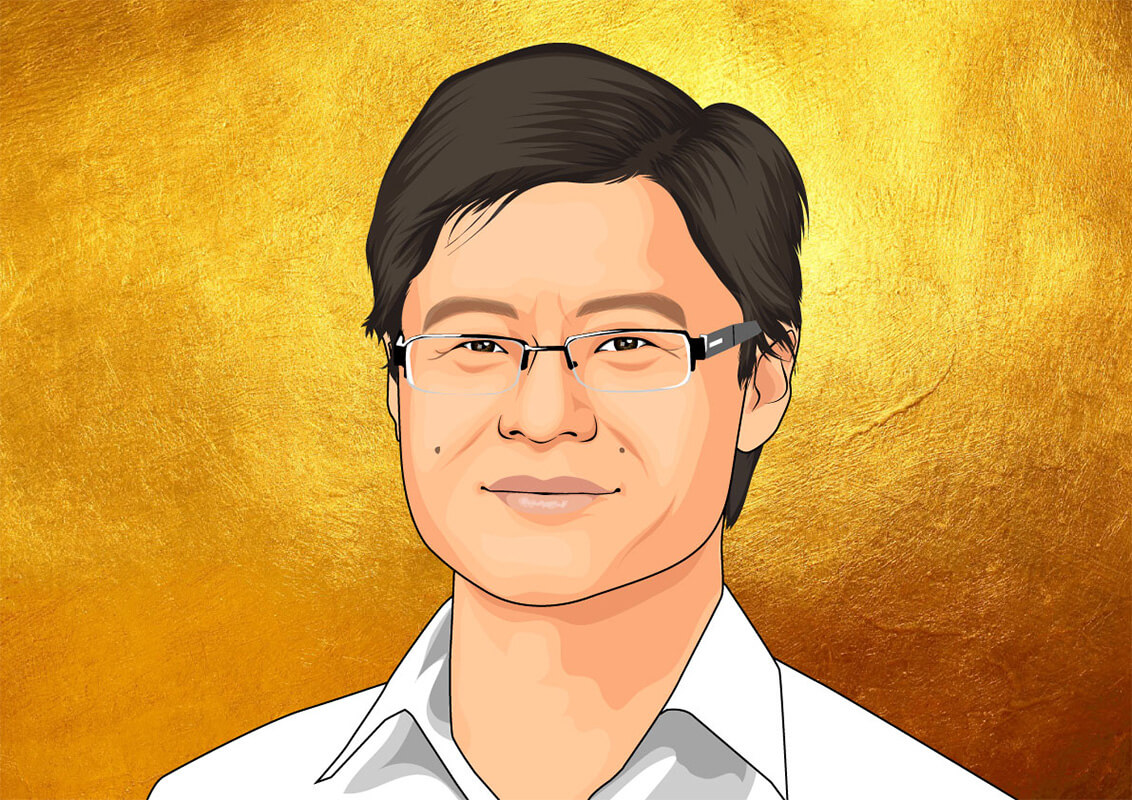 Jerry Yang
Founder, Yahoo!
Jerry Yang is Founding Partner at AME Cloud Ventures. Jerry started AME Cloud Ventures with the belief that data, cloud, and hardware advances will create unprecedented opportunities for great companies to be built. Jerry enjoys meeting and learning from entrepreneurs with big ideas and deep tech.
Jerry co-founded Yahoo! in 1995 and served on its Board and as a member of its executive team until 2012. Jerry was instrumental in building Yahoo!'s relationships with Yahoo! Japan and Alibaba and continues to be a thought leader in China and Asia. Jerry currently sits on Board of Directors for Workday, Alibaba, and Lenovo.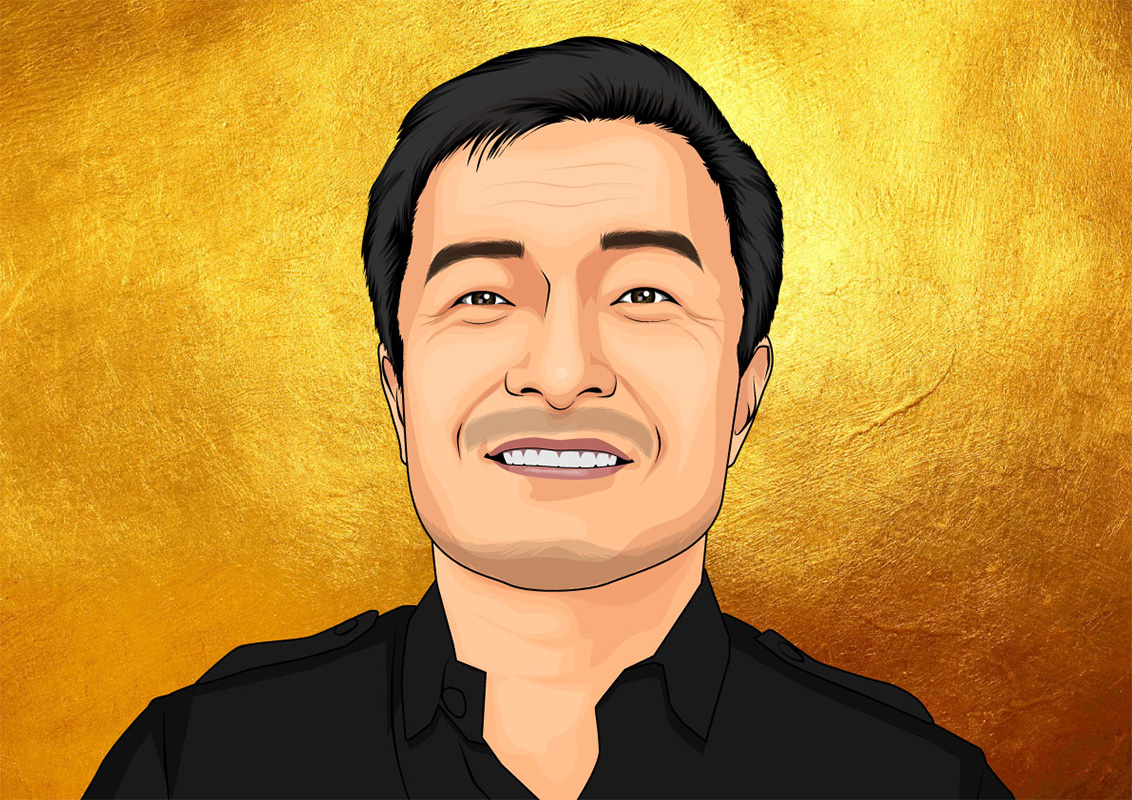 Jim Lee
Co-Publisher, DC Entertainment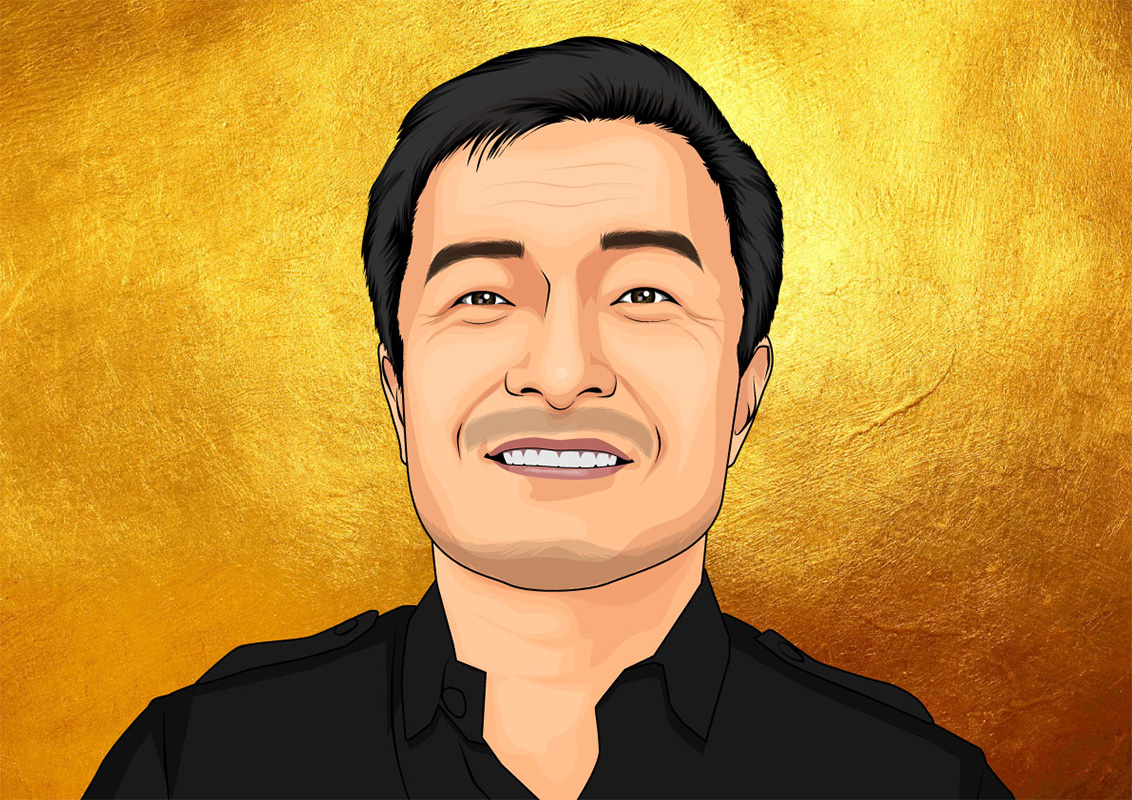 Jim Lee
Co-Publisher, DC Entertainment
Jim Lee, a world-renowned comic book artist, writer, editor and publisher, is now currently the Co-Publisher of DC Entertainment (DCE) alongside Dan DiDio.
Known for his incredibly detailed and dynamic artistic style, Lee is one of the most revered and respected artists in American comics. A veritable legend in the industry, he has received numerous accolades and recognition for his work, including the Harvey Special Award for New Talent in 1990, the Inkpot Award in 1992, and the Wizard Fan Award in 1996, 2002 and 2003.
Prior to his current post at DCE, Lee served as Editorial Director, where he oversaw WildStorm Studios and was also the artist for many of DC Comics' best-selling comic books and graphic novels, including ALL STAR BATMAN AND ROBIN, THE BOY WONDER, BATMAN: HUSH, and SUPERMAN: FOR TOMORROW. He also serves as the Executive Creative Director for the DC Universe Online (DCUO) massively multiplayer action game from Sony Online Entertainment (SOE).
Jim Lee was born in Seoul, South Korea in 1964 but moved with his family to St. Louis, Missouri when he was young. After graduating cum laude with a BA in Psychology from Princeton University in 1986, he started his professional career at Marvel Comics where his work on the X-Men continues to hold the all-time sales record for single-issue sales at an incredible 8 million copies sold in one month.
In 1992, he started his own production company, WildStorm Productions, and co-founded Image Comics, an independent comics company that quickly grew to become the third largest North American publisher. Two of his creations, WILDCATS and GEN 13, saw life beyond comics as a CBS Saturday morning cartoon and as a DTV animated movie distributed by Disney, respectively. In 1998, DC Comics purchased WildStorm Productions and Lee left Image Comics to join the DC Entertainment creative team.
In 2010, Titan Books released the 300-page artbook of Jim Lee's DC Comics work titled ICONS: THE DC & WILDSTORM ART OF JIM LEE. In 2011, Lee was integral in the launch of DC Entertainment's NEW 52 initiative, designing the new, more contemporary costumes for some of the DC universe's most iconic characters, including Batman, Superman and Wonder Woman.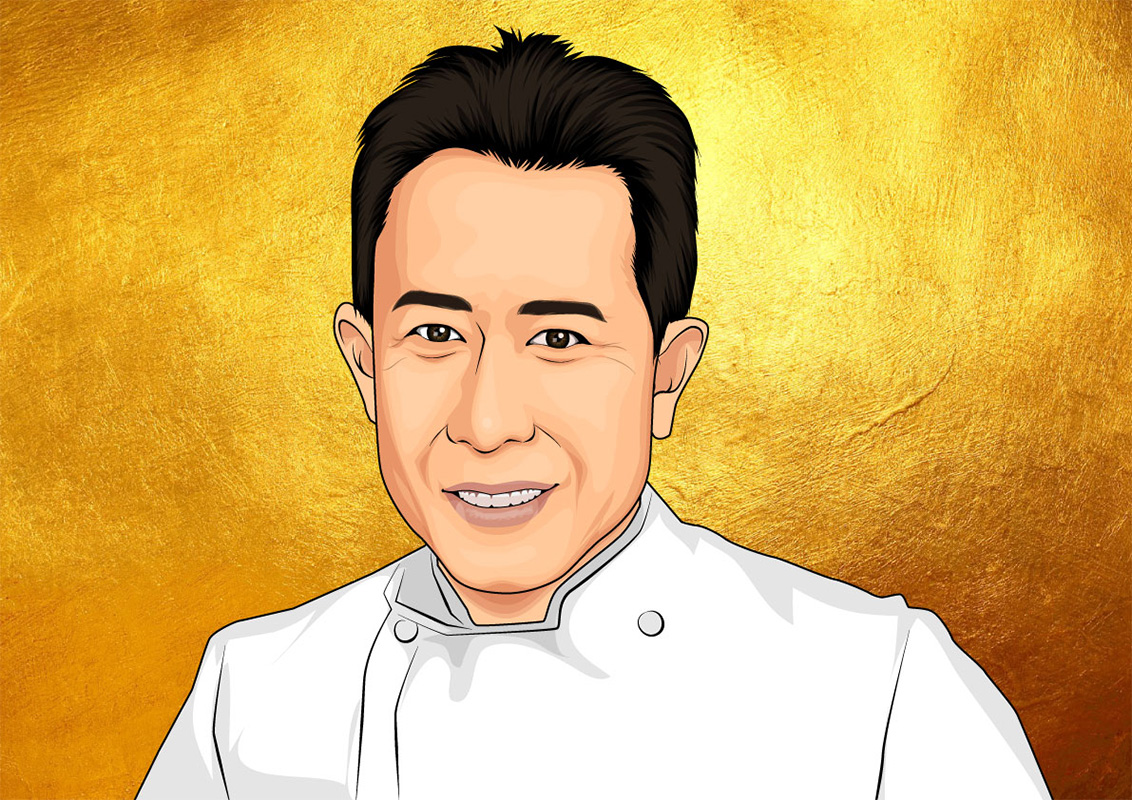 Martin Yan
James Beard-winning Chef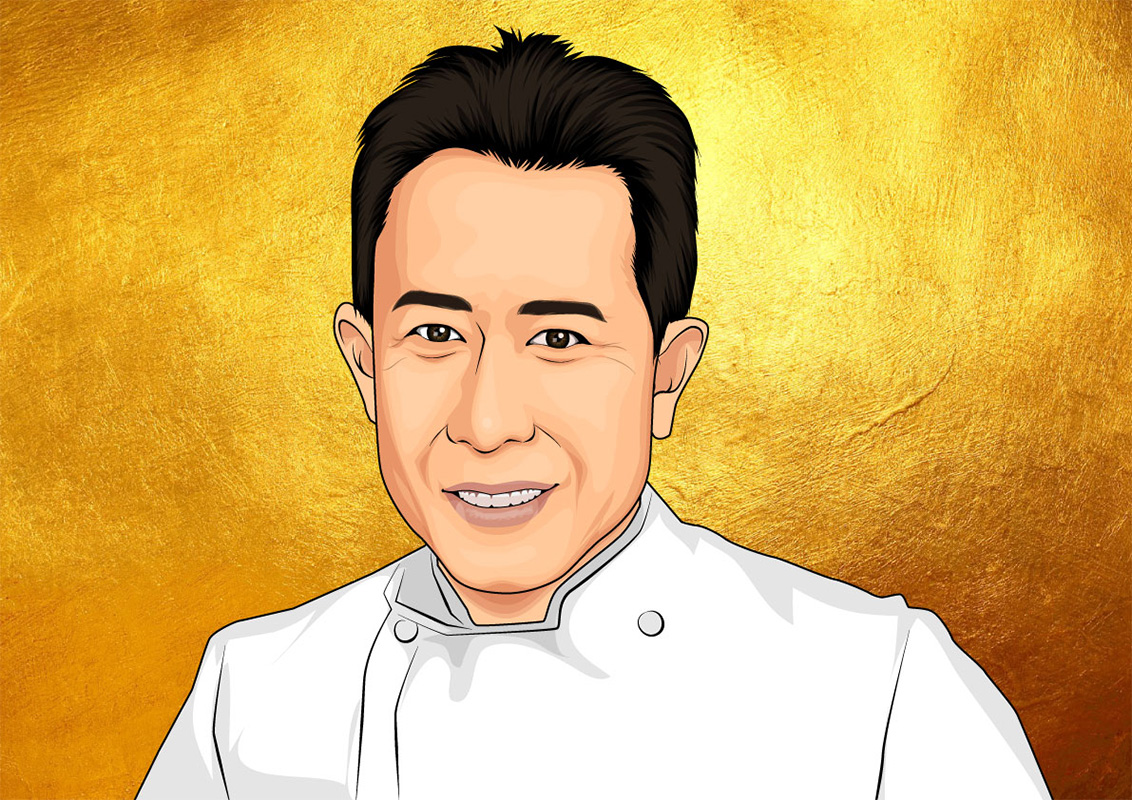 Martin Yan
James Beard-winning Chef
Martin Yan, the celebrated host of over 2,000 cooking shows, enjoys distinction as a certified Master Chef, a highly respected food consultant, a professional instructor and a prolific author. He expresses his diverse talents in 26 cookbooks, including the award-winning Martin Yan's Feast, Martin Yan's Asian Favorites, Chinese Cooking for Dummies, Martin Yan's Chinatown Cooking, (intro by Julia Child) and Martin Yan's Quick & Easy.
Born in Guangzhou, China, Yan always possessed a passion for cooking. His formal induction into the culinary world began at thirteen, with an apprenticeship at a renowned Hong Kong restaurant. Training at Hong Kong's Overseas Institute of Cookery followed. While pursuing an MS in Food Science (University of California/Davis, USA), he taught Chinese cooking for the university extension program. In 1978, he pioneered a Chinese cooking TV show: the now classic "Yan Can Cook." Infused with his characteristic warmth, humor and vitality, the show quickly won a worldwide following. The format expanded to include distinct styles of Asian cooking, with Chef Yan traveling to culinary hot spots to introduce viewers to local food and customs. A popular guest-instructor, Yan also taught at the California Culinary Academy, Johnson & Wales University, The Chinese Cuisine Institute in Hong Kong, The Culinary Institute of America, the University of San Francisco and chef training programs across North America. In 1985, he founded the Yan Can International Cooking School. His Yan Can and SensAsian Restaurants offer inventive pan-Asian menus and give competitors a run for their woks.
Internationally recognized as a Master Chef among his peers, Yan has been nominated for the 2004 James Beard Award and Best National TV Cooking Show Award. His TV series, "Martin Yan's Chinatowns," won a Telly Award in 2004. The companion book was cited by Newsweek as one of "The Year's 10 Best Cookbooks." In 2002, Chef Yan was honored as "California Chef of the Year" and named an Honorary Chairman of The International Association of Culinary Professionals Foundation. In 2001, Yan was inducted into the James Beard Foundation's D'Artagnan Cervena Who's Who of Food and Beverage. Honored with the prestigious Antonin Careme Award, the Courvoisier Leadership Award and membership in Les Disciples D'Auguste Escoffier, he was named Trustee of Copia and Culinary Diplomat for the American Culinary Federation (along with fellow chef Paul Prudhomme). TV credits also include a 1998 Daytime Emmy Award, a 1996 James Beard Award for Best TV Food Journalism and a 1994 James Beard Award for Best TV Cooking Show. He received an Honorary Doctorate Degree in Culinary Arts, (along with America's First Lady of cooking, Julia Child), from the world's culinary training mecca, Johnson & Wales University. In 1999, the Colorado Institute of Art conferred an Honorary Doctorate Degree in Humane Letters upon him.
He has captured the attention, admiration and hearts of millions of cooking fans by spicing his cooking artistry and teaching with a personal ingredient: wit. Via television or in person, a cooking session with Chef Yan proves invigorating as well as educational. He is dedicated to dispelling the mysteries of Asian cooking, and furthering an understanding of the cultures that created these cuisines, with spirited fun and entertainment.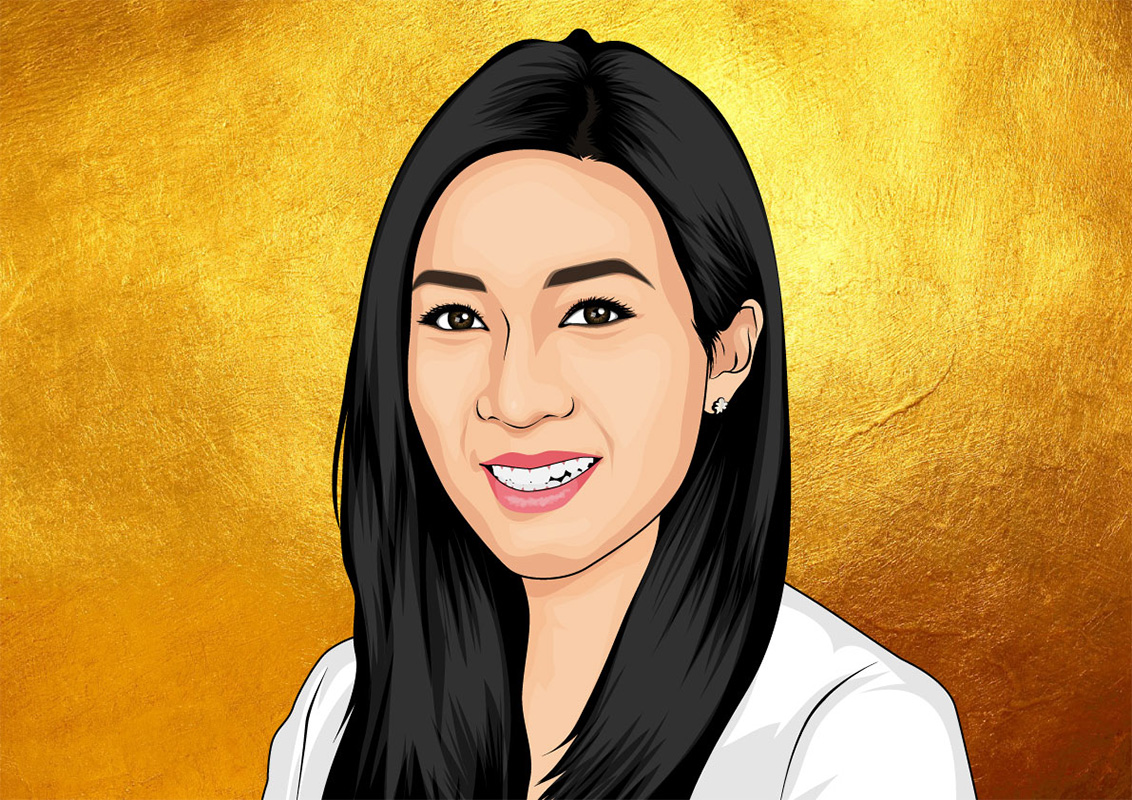 Michelle Kwan
Most Decorated Figure Skater in U.S. History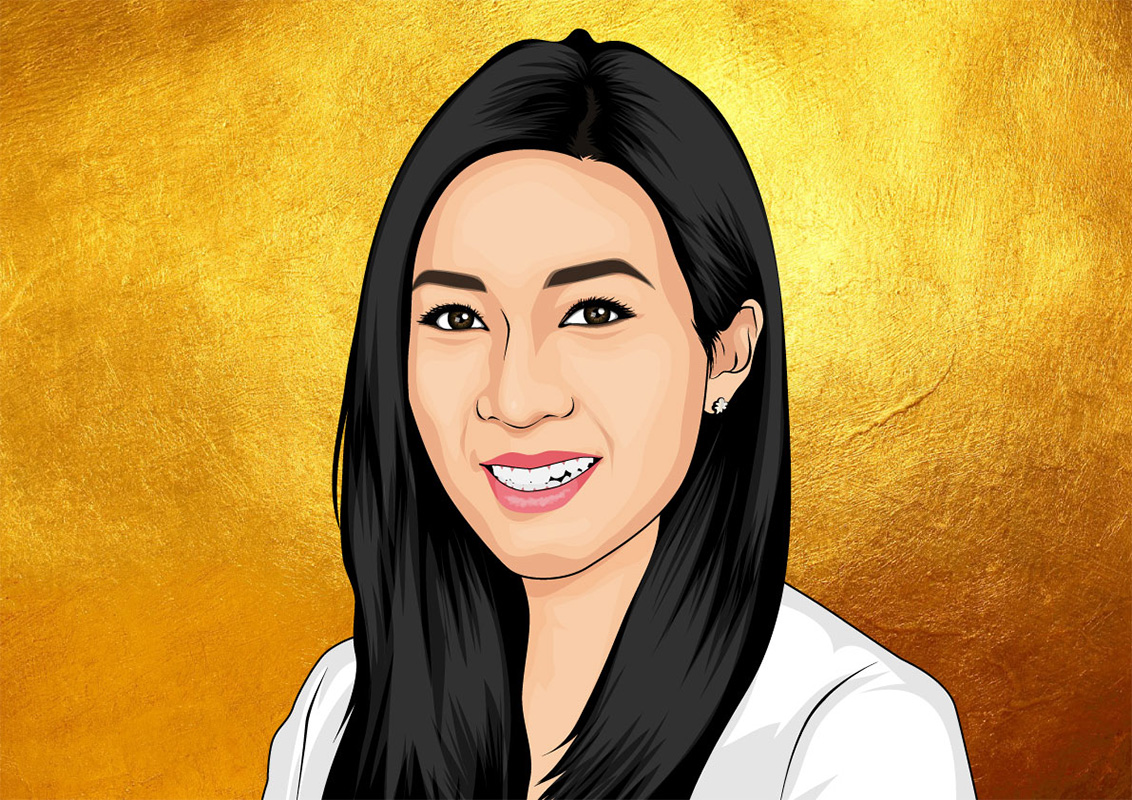 Michelle Kwan
Most Decorated Figure Skater in U.S. History
Michelle Kwan is the most decorated figure skater in U.S. history, Michelle Kwan's skating brilliance and accomplishments have earned her a place among the all-time greats of the sport. For over a decade (1995-2005) Michelle dominated the sport like no other skater in history, winning an unprecedented 43 championships, including five World Championships, eight consecutive and nine overall U.S. National Championships and two Olympic medals. In the nearly 100-year history of U.S. figure skating, no American man or woman has won more world titles, national titles or Olympic medals.
Michelle's activities off the ice have been equally noteworthy. Currently, she is working on Hillary Clinton's presidential campaign as the Surrogate Outreach Coordinator. In 2006, Michelle was appointed as the first Public Diplomacy Envoy at the Department of State. In this capacity Michelle travels the world and meets with young people to speak about leadership and to engage them in dialogue on social and educational issues. And, from 2013-2015 she served as a Senior Advisor at the U.S. Department of State where she helped broaden the scope of the departments public diplomacy efforts. In June 2010, President Obama appointed Michelle to the President's Council on Fitness, Sports and Nutrition, a group that advises the President on ways to engage, empower and educate all Americans to lead active, healthy lifestyles. Also in 2010, Michelle was elected to the Board of Directors of Special Olympics International, the organization's ultimate governing authority responsible for global affairs and strategies.
Michelle graduated from the University of Denver in November 2008 with a degree in International Studies. In May 2011, she received a master's degree from the Fletcher School of Law and Diplomacy at Tufts University, majoring in International Relations.
Michelle has earned numerous awards and honors, including: selected by ESPN as one of the 40 greatest female athletes of the past 40 years (May 2012); 2003 U.S. Olympic Committee (USOC) SportsWoman of the Year; 2001 Sullivan Award as the top amateur athlete in America; 1998 Sportswoman of the Year by the Women's Sports Foundation; 2002 and 2003 Kids' Choice Award and the 2002 Teen Choice Award as America's favorite female athlete. In 2000 Michelle was selected one of People Magazine's "50 Most Beautiful People in the World". In 2003 Michelle earned her seventh U.S. Figure Skating Skater of the Year award. In an unprecedented move, U.S. Figure Skating renamed the award in her honor. It is now called the Michelle Kwan Trophy. In May 2010, Michelle received an honorary Doctor of Humane Letters from Southern Vermont College. In January 2012, Michelle was inducted into the U.S. Figure Skating Hall of Fame, the highest honor in U.S. figure skating. In March 2012, Michelle was elected to the World Figure Skating Hall of Fame, the only member of the Class of 2012. In 2015, Michelle received an honorary Doctor of Humane Letters from Salve Regina University. In 2017, Michelle received an honorary Doctorate of Humane Letters from Smith College.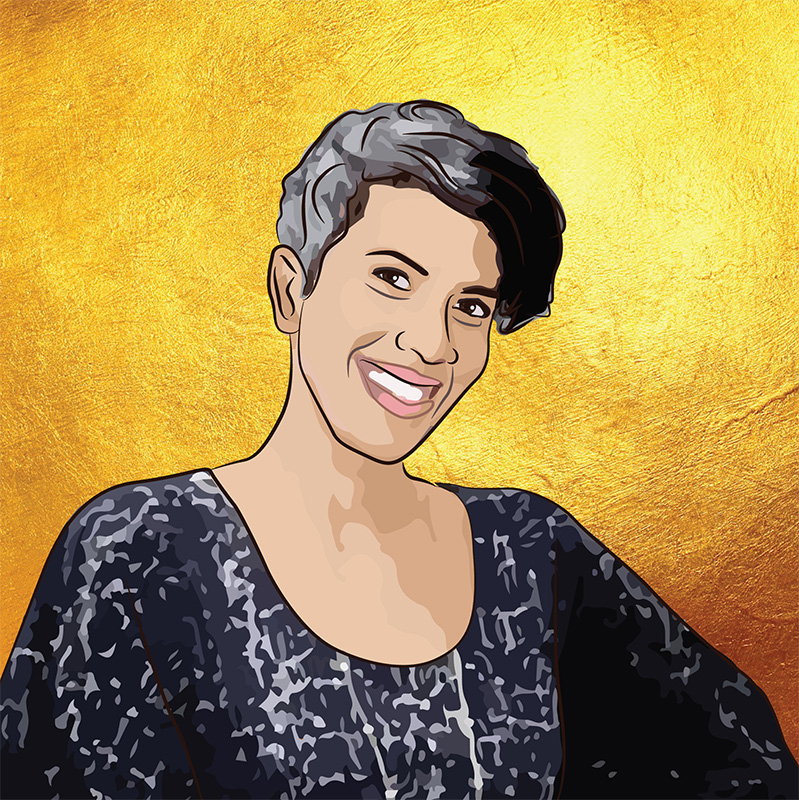 Mimi Valdes
Producer, Hidden Figures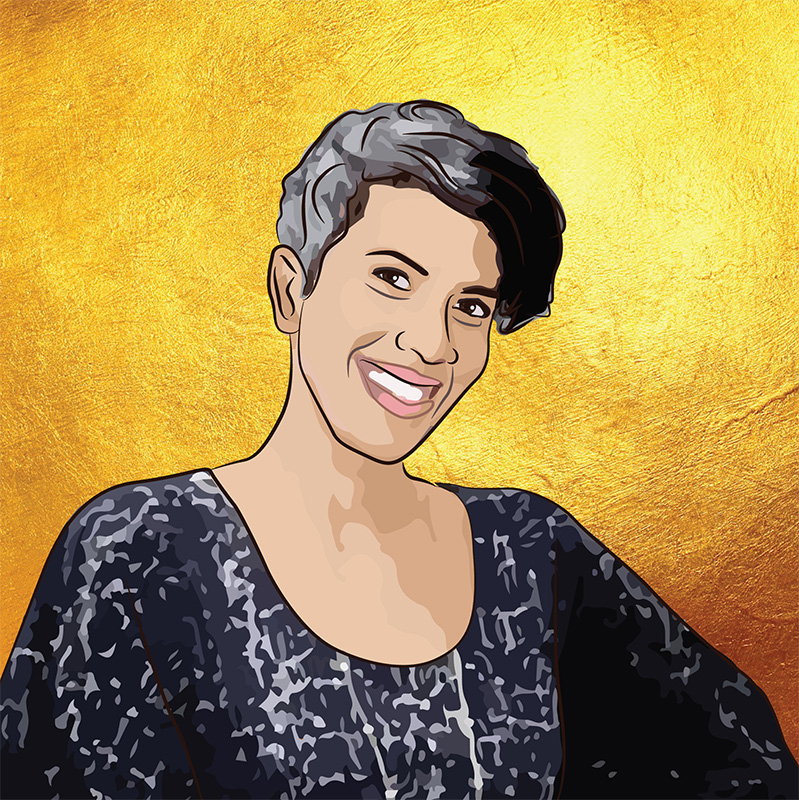 Mimi Valdes
Producer, Hidden Figures
Mimi Valdés is a multimedia executive with more than 20 years' experience. As the Chief Creative Officer for i am OTHER, her company with Pharrell Williams, she's responsible for overseeing everything from music videos to film endeavors. Valdés's background in journalism—she's a former editor-in-chief of Vibe and Latina magazines—provides a road map for each project she works on. In 2017, Williams' highly-praised film "Hidden Figures," which Valdés executive produced, received nominations for the Academy Awards, the Golden Globes, and numerous others.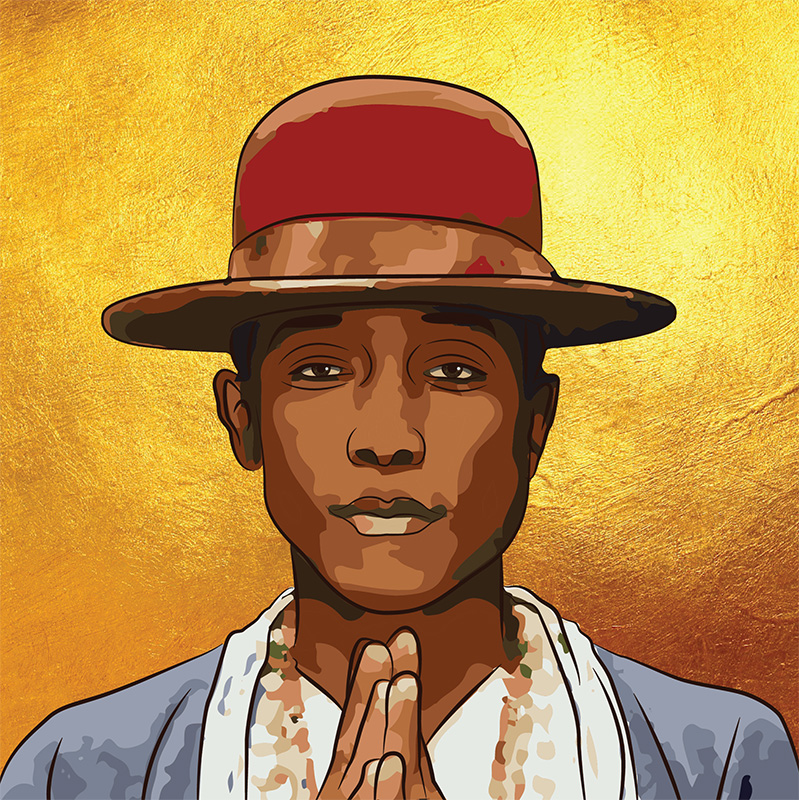 Pharrell Williams
Grammy-winning musician and lifestyle icon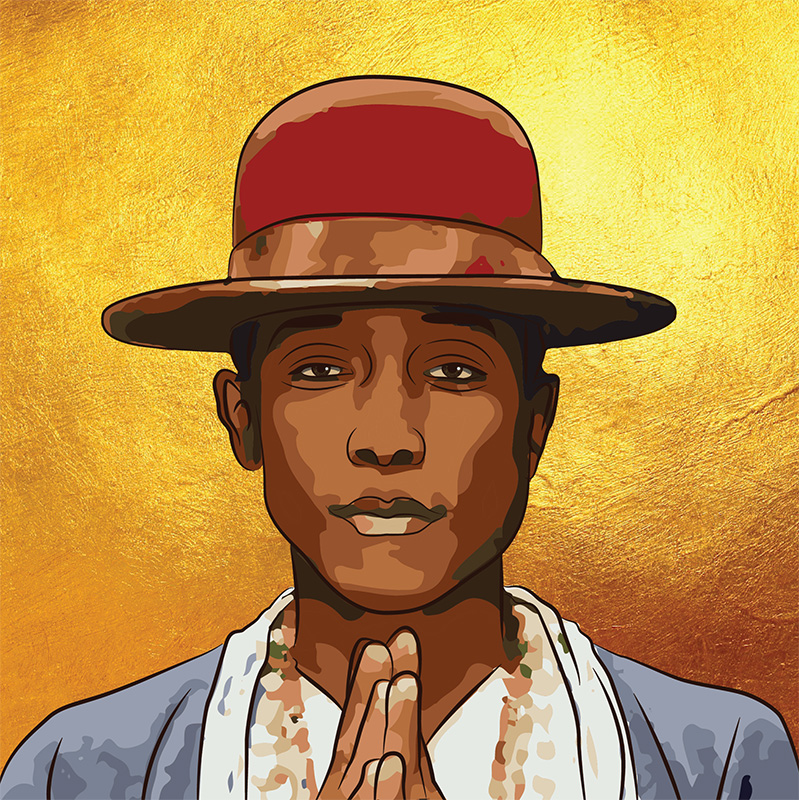 Pharrell Williams
Grammy-winning musician and lifestyle icon
Pharrell Williams is a Grammy-winning producer, songwriter, fashion icon, and artist behind a staggering quantity of R&B, rap, and pop hits. As a charismatic star who often stole the show when producing and/or guesting on other artists' hit singles, his presence was unfading, whether he was the one billed at the top or the one behind a beat. With his friend Chad Hugo, Williams formed the in-demand production team the Neptunes, working with such artists as Jay-Z, Gwen Stefani and Britney Spears. As a performer, Williams helped form the group N.E.R.D., which released albums like In Search Of… and Seeing Sounds. In 2013, he hit the pop charts in a major way, going to No. 1 with his solo effort "Happy" as well as helping to craft hits with Robin Thicke and Daft Punk. He joined the popular television competition The Voice in September 2014 as a coach.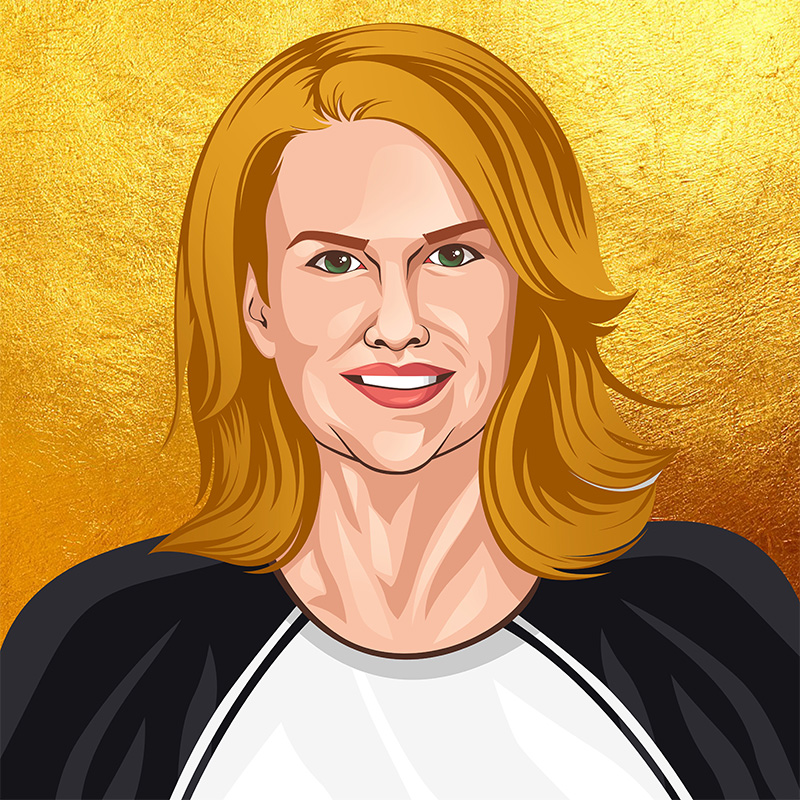 Sarah Kate Ellis
CEO & President, GLAAD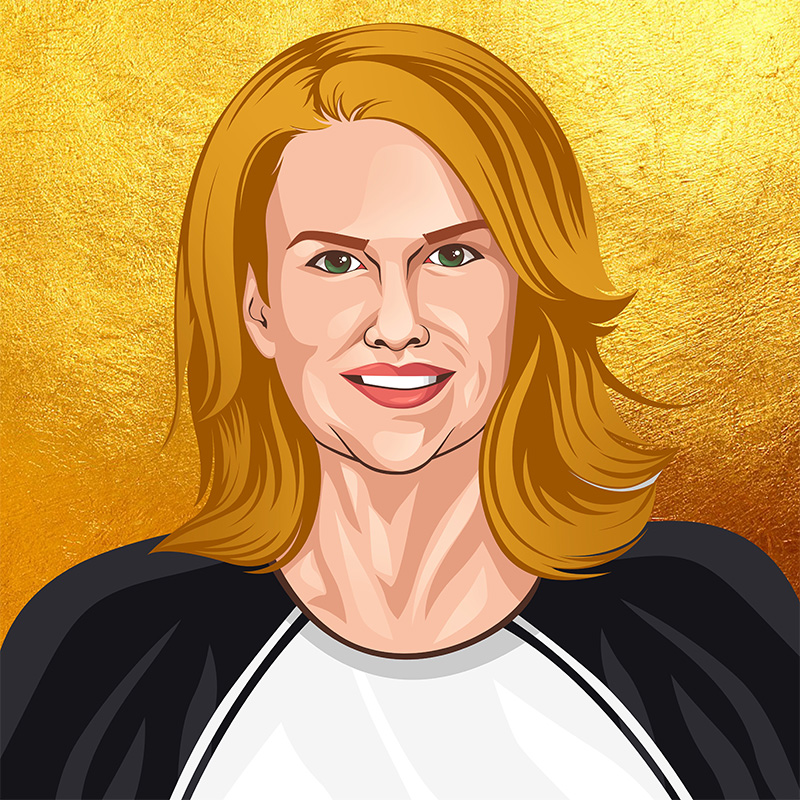 Sarah Kate Ellis
CEO & President, GLAAD
Sarah Kate Ellis was named President and CEO of GLAAD in early 2014 after a successful career as a media executive. In short order, Ellis refocused GLAAD's crucial advocacy to accelerate acceptance of the LGBTQ community through a variety of compelling and effective initiatives, campaigns, and programs.
A powerful communicator, Ellis has used GLAAD's position as the world's leading media advocacy organization to demand fair and accurate coverage of the LGBTQ community. Ellis also commissioned GLAAD's annual Accelerating Acceptance report, providing a window into national sentiment towards the LGBTQ community. As more states have introduced discriminatory bills Ellis has fought against them, notably getting prominent figures from the music industry in Nashville to speak out against a pair of Tennessee bills and calling on Hollywood studios to speak out against a similar bill in Georgia. She ensured that national and local media would be held accountable when reporting on Caitlyn Jenner, while GLAAD also provided resources to journalists and media organizations following Jenner's prominent Diane Sawyer interview. Ahead of Pope Francis' visit to the United States, Ellis used GLAAD's position to ask the Pope to meet with and welcome LGBT Catholics during his visit.
Ellis also understands the importance of being on the ground where it matters most. Under her leadership, GLAAD has traveled to many states in the U.S. South to meet with LGBTQ leaders and community members, as part of Southern Stories. Ellis also launched GLAAD's first international operation in London as a springboard to increase GLAAD's international work. Most recently, Ellis traveled to Orlando to be on the ground after the massacre at Pulse nightclub, assisting victims' families and holding media accountable.
A forceful spokesperson for LGBTQ acceptance, Ellis' commentary and statements have appeared in influential media including The New York Times, The Los Angeles Times, USA Today, TIME, Vanity Fair and hundreds of other outlets. A thought leader in the space, Ellis has spoken about the crucial impact of GLAAD at Princeton, University of California Berkeley, the Public Relations Society of America, and more.
Ellis was included on Variety's 2016 New Power of New York List, a collection of 50 movers and shakers who are upending the entertainment business in Manhattan and beyond. Named one of OUT Magazine's OUT100 in 2015, Ellis was also one of Family Circles' 20 most influential moms in 2015, ranked 20th on the Guardian's World Power Pride list in 2014, and was named an Agent of Change by Washington D.C.'s largest LGBT publication, Metro Weekly.
Ellis co-authored a memoir with her wife, Kristen Ellis-Henderson, titled "Times Two, Two Women in Love and the Happy Family They Made," released by Simon & Schuster. The autobiography chronicled their simultaneous pregnancies and road to motherhood. The two were featured on the groundbreaking "Gay Marriage Already Won" cover of TIME Magazine. They were the first same-sex couple to have their marriage ceremony performed in the Episcopal Church of New York State.
Prior to joining GLAAD, Sarah Kate Ellis led national media brands, notably growing Real Simple into one of Time Inc.'s most respected and successful magazines. Her vision also transformed and energized leading media outlets including Vogue, InStyle, New York, and House & Garden. She served as Senior Vice President of Global Marketing at Martini Media, a digital firm specializing in online branding, public relations and marketing. She earned seven MIN Awards for marketing innovation, two President's Awards, and MIN's Sales Executive Team of the Year award in 2012. As co-chair of OUT at Time Inc., she led programming to spotlight the diversity of the LGBTQ community and educated the organization's straight allies on a wide range of LGBTQ issues.
Ellis earned her B.A. from Russell Sage College and also attended the Tuck Executive Education program at Dartmouth. Ellis and her wife Kristen are the proud mothers of two adorable children.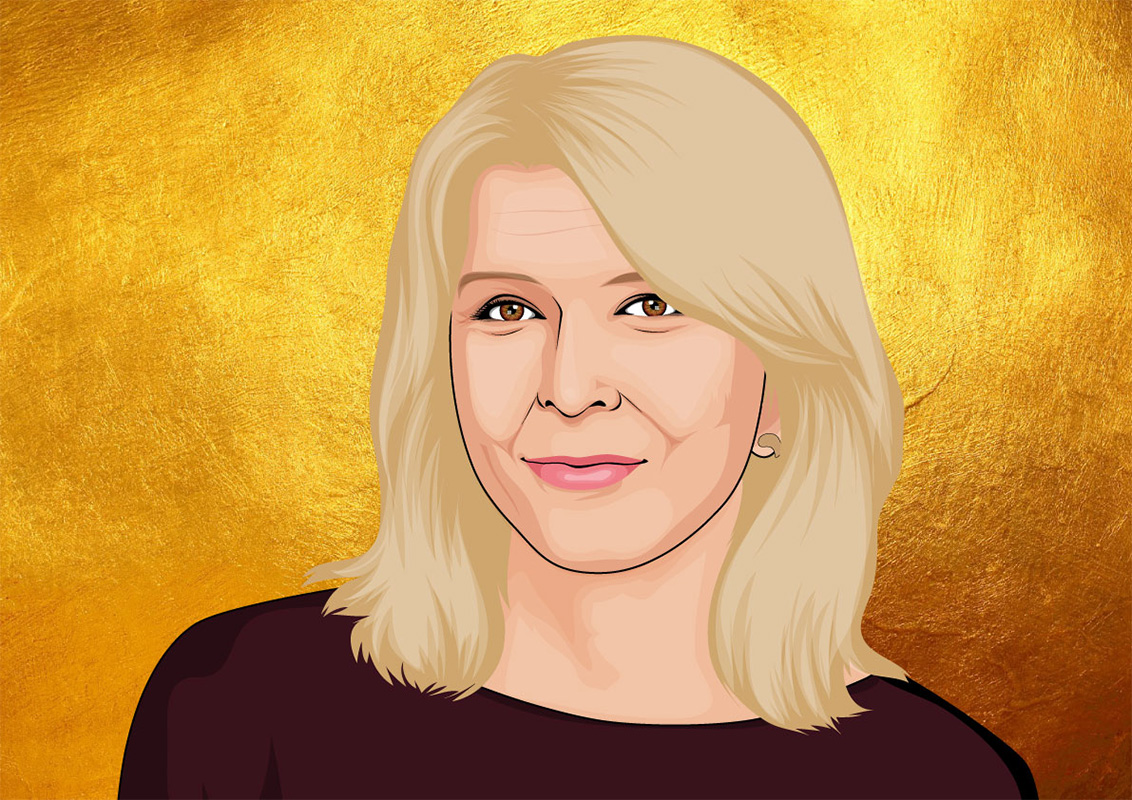 Susan Lyne
Former Chairperson, Gilt Groupe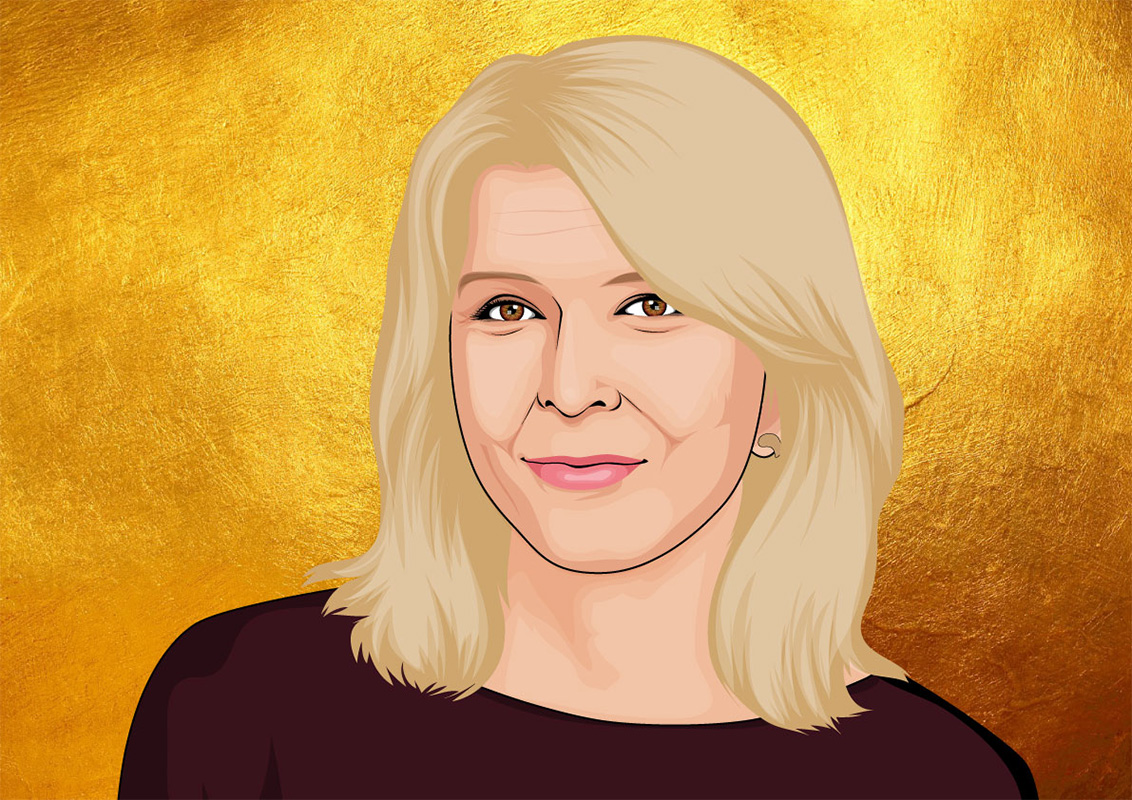 Susan Lyne
Former Chairperson, Gilt Groupe
Susan Lyne has had a long career in media, commerce and consumer products. She has held leadership positions at companies of all sizes and stages, from startups to public companies, often during periods of internal or external change. Susan is currently the founding partner and President of BBG Ventures, an early-stage fund with a unique focus: consumer internet and mobile startups with at least one female founder.
She began her career in the magazine industry, where she founded and led Premiere Magazine. She spent almost a decade at Disney, rising to President of Entertainment at ABC. She was the CEO of Martha Stewart Living Omnimedia; CEO and then Chair of Gilt Groupe; and she led AOL's Brand Group, overseeing such brands as TechCrunch, Engadget and Moviefone, immediately before launching BBG Ventures.
She has four daughters, three sisters, and a wide circle of entrepreneur-advisees who give as much as they get. Her biggest wins have all come from listening to, building for and betting on women.
Organizations
A100 List Honorees are chosen by 20 of the nation's leading Asian organizations including Gold House members.