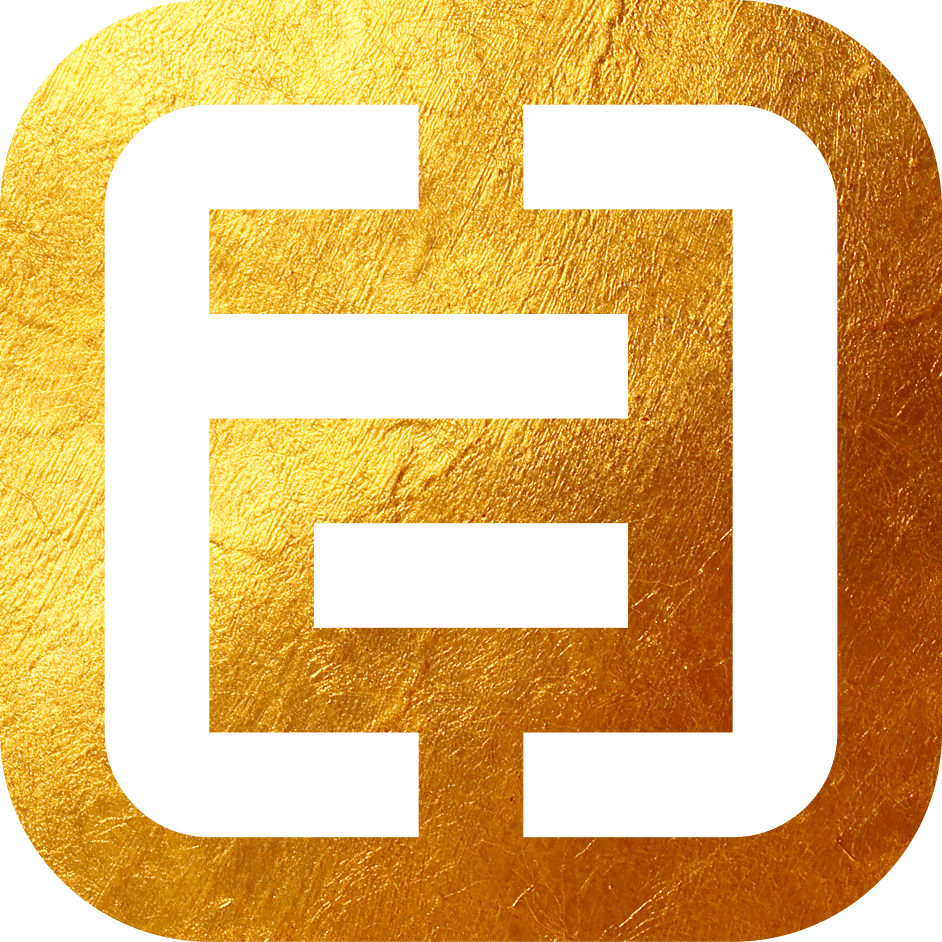 THE FIRST. THE YOUNGEST. THE BEST. AND THE ONLY.
In Collaboration with


2020 A1 + Legend Honorees
The A100 List honors the most impactful Asians and Asian American & Pacific Islanders (AAPIs) in culture every May for AAPI Heritage Month.
Cannot found!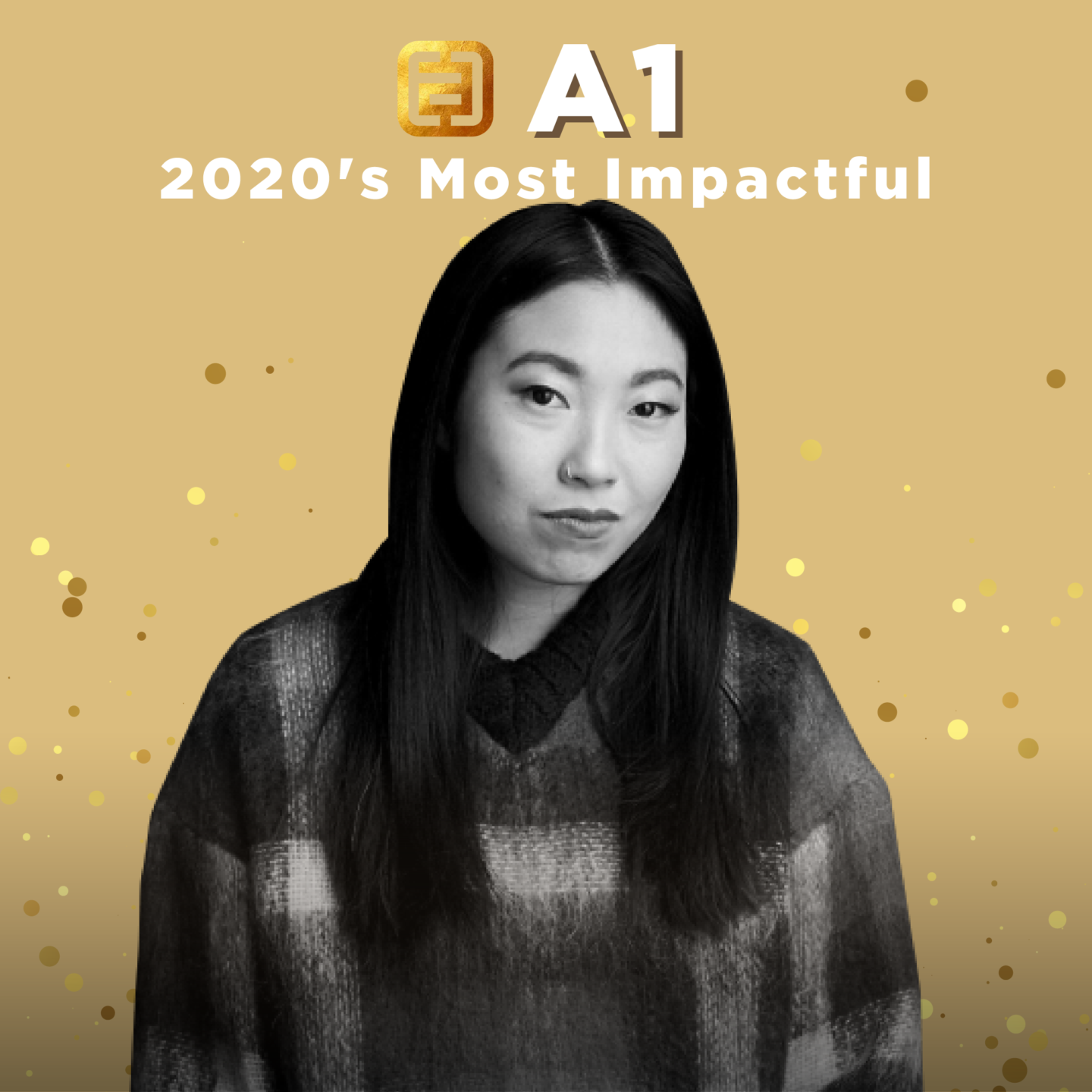 Awkwafina
Actress & Comedian
Awkwafina is a Golden Globe winning actress, writer and musician from Queens, New York. She grew up with her given name, Nora Lum, and has since used her trademark comedic style and signature flair to become a breakout talent in the entertainment industry. Most recently, Lum can be see in her Comedy Central Show, "Awkwafina is Nora From Queens," which just completed his first season and "Jumanji: The Next Level," which opened December 2019.
Lum is receiving glowing reviews for her starring role in the indie darling "The Farewell," where she won the Golden Globe Award for Best Actress – Motion Picture – Musical or Comedy. The story is based on a true story about a family saying goodbye to their beloved matriarch – the only person who doesn't know she is dying.
Lum brings an impressive range of talent to everything she does, most famously to Warner Bros' smash hit "Crazy Rich Asians," which she starred as Peik Lin. She also hosted "Saturday Night Live" and starred in "Ocean's 8."
Lum became an internet sensation in 2012 with her satirical work in the viral video "My Vag," and her 2014 debut album, which featured her acclaimed raps "NYC Bitche$," "Mayor Bloomberg (Giant Margarita)," and the title track, "Yellow Ranger."
Lum can next be seen in Marvel's Shang Chi and The Legend of The Ten Rings and season two of her Comedy Central show. She currently resides in Los Angeles.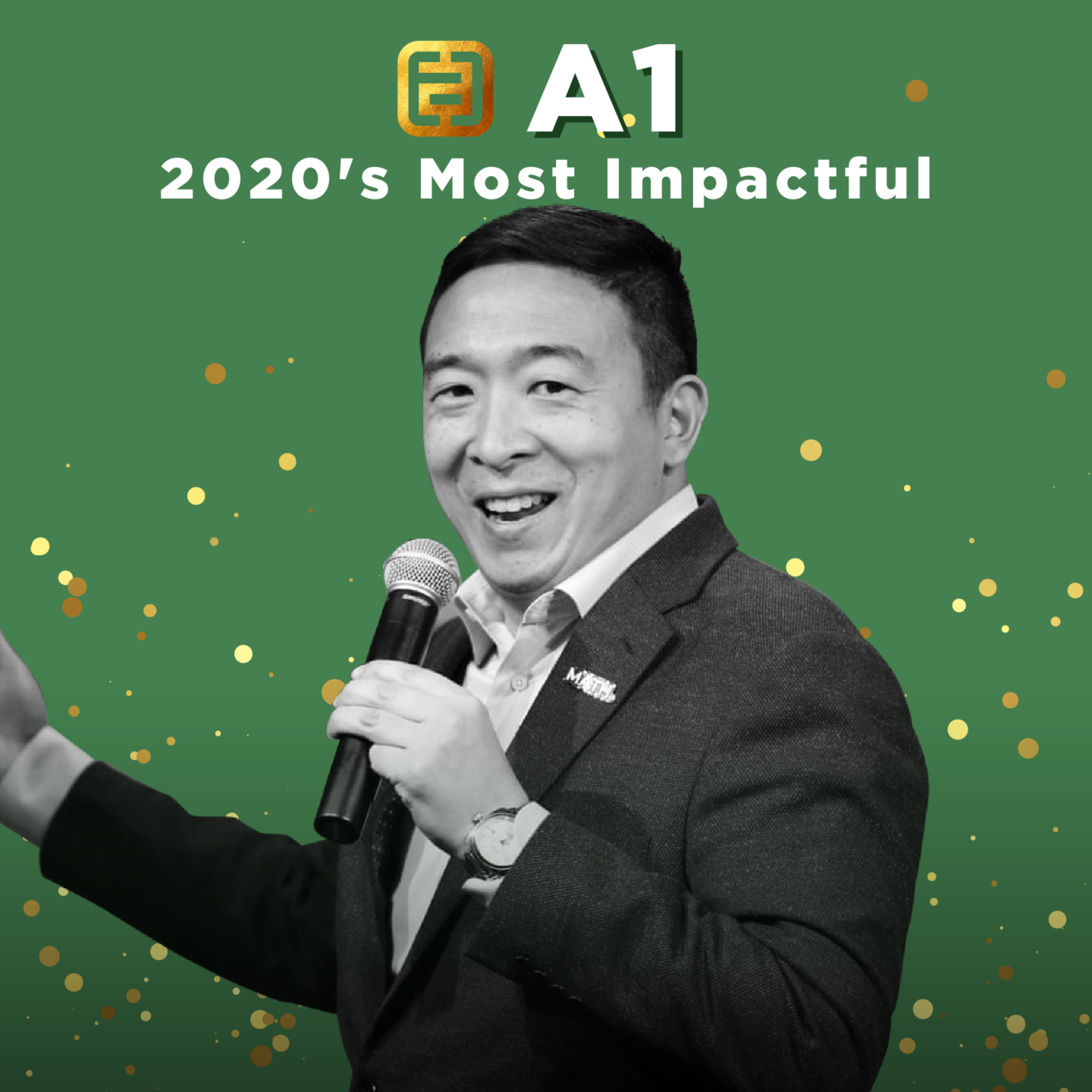 Andrew Yang
Founder, Humanity Forward & Venture for America and Former 2020 Democratic Presidential Candidate
Andrew Yang is an entrepreneur, author, philanthropist, and former 2020 presidential candidate. Initially dubbed a "longer than long shot" candidate by the New York Times in 2018, Andrew became a top contender for the presidency. With a vision to rewrite the rules of the United States economy through a "Freedom Dividend" of $1,000 a month for every American adult, Andrew became one of the most exciting stories in the 2020 race.
Andrew's nationwide support, known as the "Yang Gang," propelled him to seven Democratic primary debates, outlasting six senators, four governors, three members of congress, two mayors, and one secretary. According to CNN, their campaign "didn't just make history… [it] unquestionably put a sizable dent in the future as well."
Andrew then founded Humanity Forward, an organization built to legitimize the vision and ideas of his presidential campaign. Through both advocacy and action, Humanity Forward's vision is to foster ​a human-centered America that measures each person for their intrinsic value, not their economic value.
Prior to running for office, Andrew founded Venture for America, a non-profit that created thousands of jobs in Detroit, Cleveland, Pittsburgh, Baltimore, and other cities throughout the country. In his book, ​​The War on Normal People,​​ he explains the mounting job-loss crisis due to automation, making the case for ​Universal Basic Income. Andrew was named a Presidential Ambassador of Entrepreneurship by the White House under the Obama administration and a Champion of Change for his work with Venture for America. Andrew lives in New York City with his wife, Evelyn, and their two sons.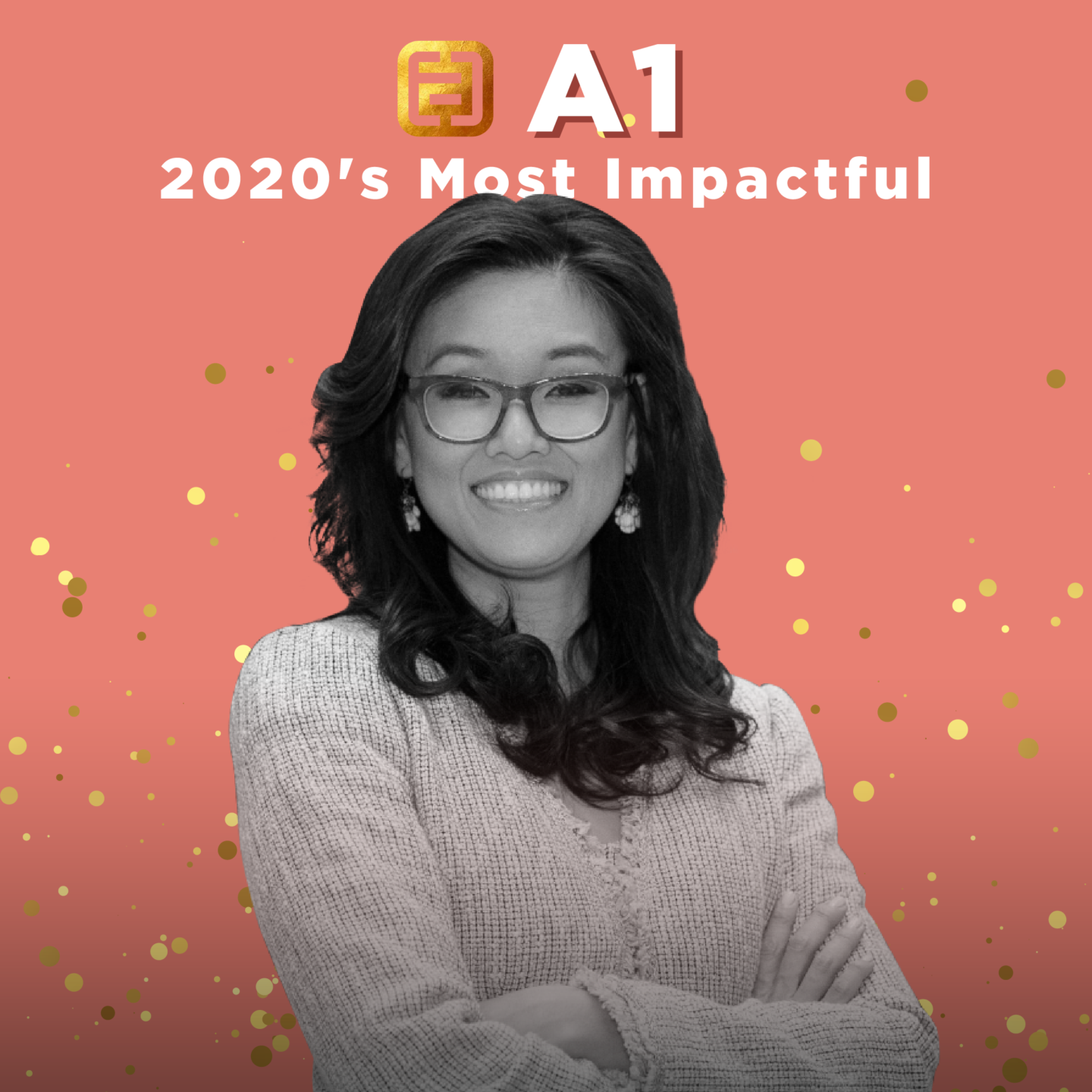 Betty Liu
Executive Vice Chairman, NYSE
Betty Liu is the Executive Vice Chairman for NYSE Group, a wholly-owned subsidiary of Intercontinental Exchange, Inc. (NYSE: ICE). She leverages her substantial experience working with thought leaders, entrepreneurs and C-level executives to oversee the NYSE marketing strategy, including its content platform, customer-centric messaging, brand, digital and events consistent with Intercontinental Exchange's growth strategy.
Prior to joining the NYSE in 2018, Betty was an award-winning business journalist. She most recently anchored the Bloomberg Television "Daybreak Asia" program. She also co-created and anchored "In the Loop" for 8 years on Bloomberg. Prior to the NYSE acquisition, Betty served as founder and CEO of Radiate. Radiate's content of empowering leaders with expert advice continues to scale through NYSE's platforms today.
Before joining Bloomberg Television, Betty was an anchor for CNBC Asia based in Hong Kong. Prior to that, she was the Atlanta bureau chief for the Financial Times. Earlier in her career, Liu was the Taiwan bureau chief for Dow Jones Newswires and a Hong Kong-based regional correspondent for the newswire. In 1997, she received a Dow Jones Newswires Award for her coverage of the Asian financial crisis. Liu is also author of the career guide, Work Smarts: What CEOs Say You Need to Know to Get Ahead.
Betty earned a Bachelor of Arts degree in English from the University of Pennsylvania.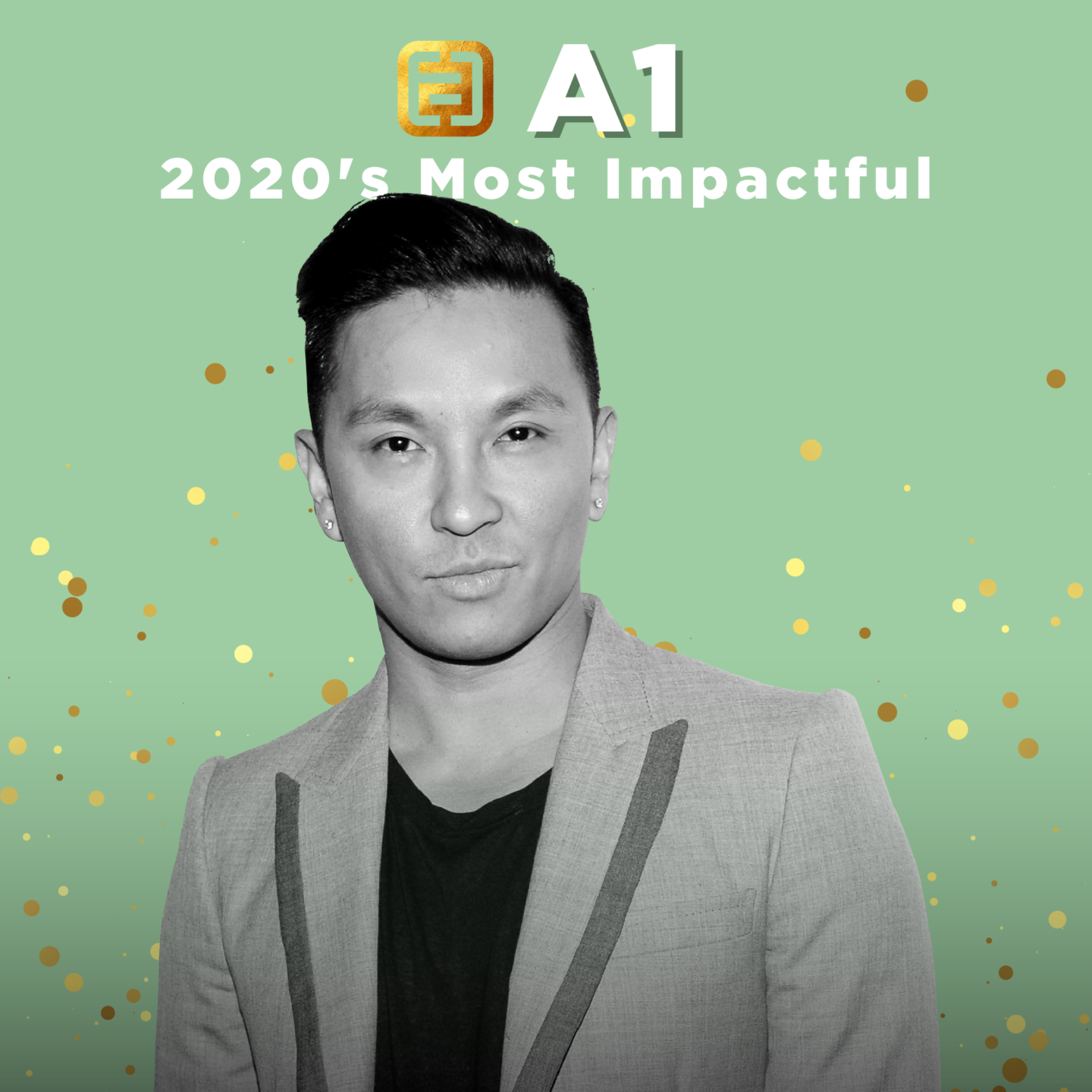 Prabal Gurung
Founder, CEO, & Creative Director, Prabal Gurung
Prabal Gurung launched his eponymous collection in February 2009 with a philosophy encompassing modern luxury, indelible style and an astute sense of glamour.
Gurung was born in Singapore and raised in Kathmandu, Nepal. After beginning his design career in New Delhi, he moved to New York to finish his studies at Parsons The New School for Design. Upon graduating, Gurung spent two years with Cynthia Rowley's design and production teams. Soon after, he was appointed design director at the iconic Bill Blass, a post he held for five years until launching his own collection, PRABAL GURUNG.
A focus on quality and innovation has placed Gurung at the forefront of American fashion with designs worn by leading ladies including First Lady Michelle Obama and The Duchess of Cambridge, to name a few. Notable accolades include the 2010 Ecco Domani Fashion Fund Award, 2010 CFDA/Vogue Fashion Fund runner up, USA Network's Character Approved Award recipient in 2011, named goodwill ambassador of Maiti Nepal, a finalist of the Cooper-Hewitt National Design Award, recipient of the 2011 CFDA Swarovski Award for Womenswear and was honored in 2015 with the inaugural Creativity Award from The Drawing Center. Gurung was the official 2013 designer collaborator for Target, launched a product collaboration with MAC Cosmetics in 2014, collaborated on a collection with TOMS to support Shikshya Foundation Nepal in 2016, launched a capsule with Lane Bryant in February 2017 and was named the Global Creative Director of Tasaki in September 2017. In November 2019, Gurung was named the first ever Honorary Designer of the National Portrait Gallery Celebration at the Smithsonian in Washington, DC, and published his first coffee table book.
Prabal Gurung chooses to manufacture in New York city to uphold standards of quality while supporting the local community. With over 80% of the collection made in New York, Prabal Gurung is committed to sustaining domestic employment and income. The brand recognizes the importance of domestic production, particularly in respect to the quality of the finished product and helps to bring this awareness to an international audience.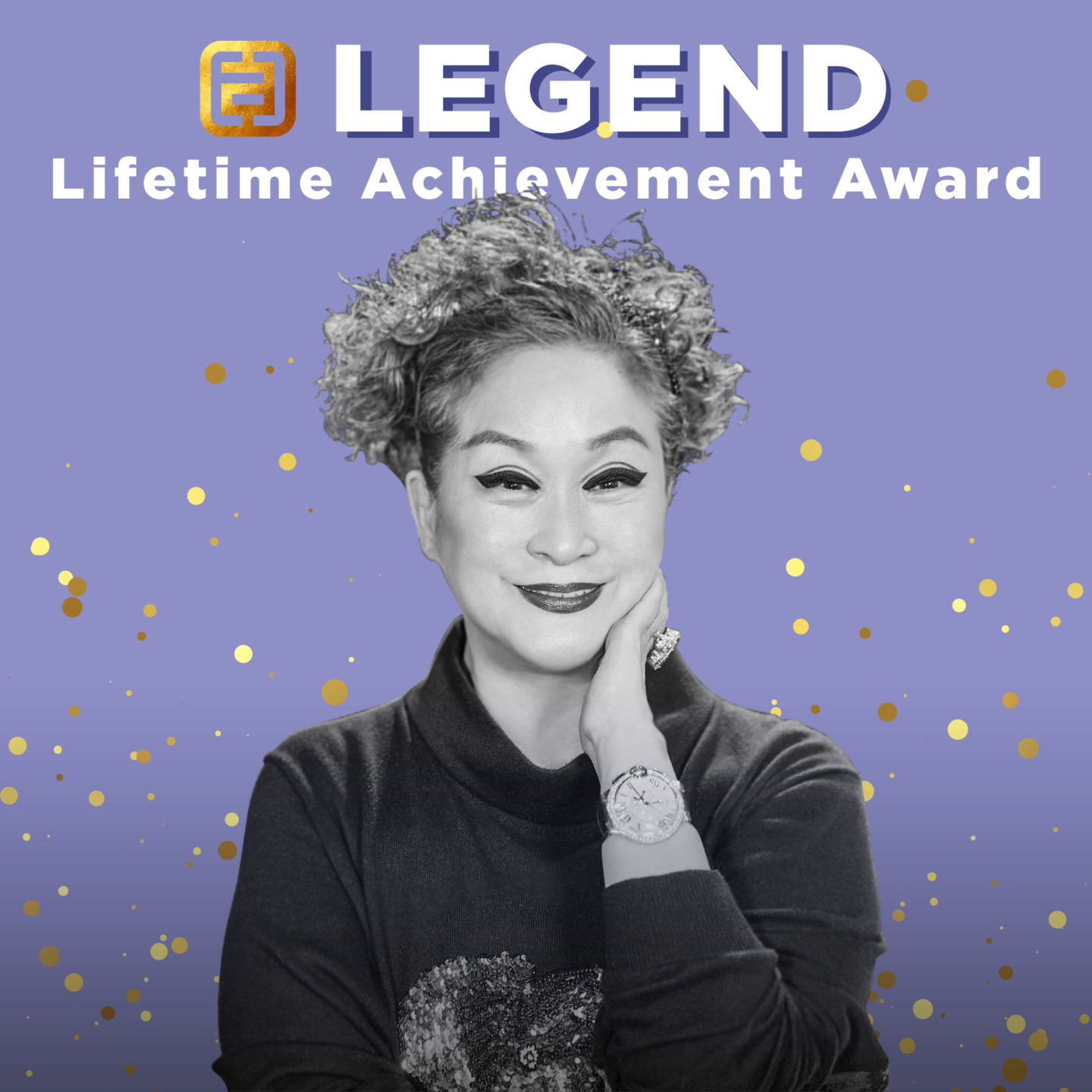 Miky Lee
Vice Chairwoman, CJ Group
Miky Lee (Mie Kyung Lee) is the Vice Chairwoman of the CJ Group. She is responsible for the overall strategic direction and management of the CJ Group's entertainment and media division. Alongside her brother, Jay Lee, the Chairman of the CJ Corporation, Ms. Lee founded the entertainment and media division of CJ in 1994 after leading CJ to become one of the founding investors in DreamWorks SKG. Since then, CJ has built many influential companies in Korea's entertainment and media industry, among them CJ CGV and CJ ENM, each of which holds the distinction of being the leader in its specialized industry. CJ CGV is the first and largest multiplex chain in Korea and CJ ENM is a global entertainment and retail company.
With the success of the entertainment and media industry in Korea, Ms. Lee is committed to building a global common ground to bring about positive change throughout the cultural industry. She continues to travel around the globe in an effort to strengthen CJ's presence for the global expansion of its business.
In 2017, Ms. Lee was named as new members of the Academy of Motion Picture Arts and Sciences (AMPAS), which awards the annual Oscars. She was also selected as one of the 16 leaders of the Women Entrepreneurs Finance Initiative (We-Fi), which is a part of the World Bank. Ms. Lee is the only Korean member in the group and serves as an inspiration to women entrepreneurs.
Prior to joining CJ, Ms. Lee served as the director of Samsung Electronics America, spearheading cultural and educational projects. She established the Parsons School of Design in Seoul and oversaw the formation of a branch of Pasadena's Arts Center College of Design for Samsung.
Ms. Lee has been widely recognized for leading the largest entertainment group in Korea and for her global vision. She was selected as one of the Global Leaders for Tomorrow by the World Economic Forum in 1997. During the 2006 Women's World Awards, she became the first Asian woman to be awarded the World Business Award. She was also selected as one of the leading executives in the film industry by Variety in its Women's Impact Report 2006. In 2007, she received the CEO of the Year Award from the Korean Management Association in recognition of her work managing one of the largest companies in Korea. In 2012 and 2014, she was on the Forbes Asia list of Asia's 50 Power Businesswomen. In 2020, Ms. Lee participated as the executive producer of "Parasite" that won 4 Oscars for Best Picture, Directing, International Feature Film and Writing.
Ms. Lee has always had a deep interest in education and cross-cultural affairs. She earned her B.A. in 1981 at Seoul National University. She studied Chinese language and linguistics at Taiwan National University (1981-1983) and Japanese language at Japan's Keio University (1984). In 1986, Ms. Lee received her M.A. in Asian studies from Harvard University. At Harvard, she served as a Korean language teaching fellow for three years. She also studied Chinese literature and history at Fudan University in China.
Miky Lee was born in Knoxville, Tennessee and is the first grandchild of B.C. Lee (Lee Byung-chul), the founder of CJ and the Samsung Group.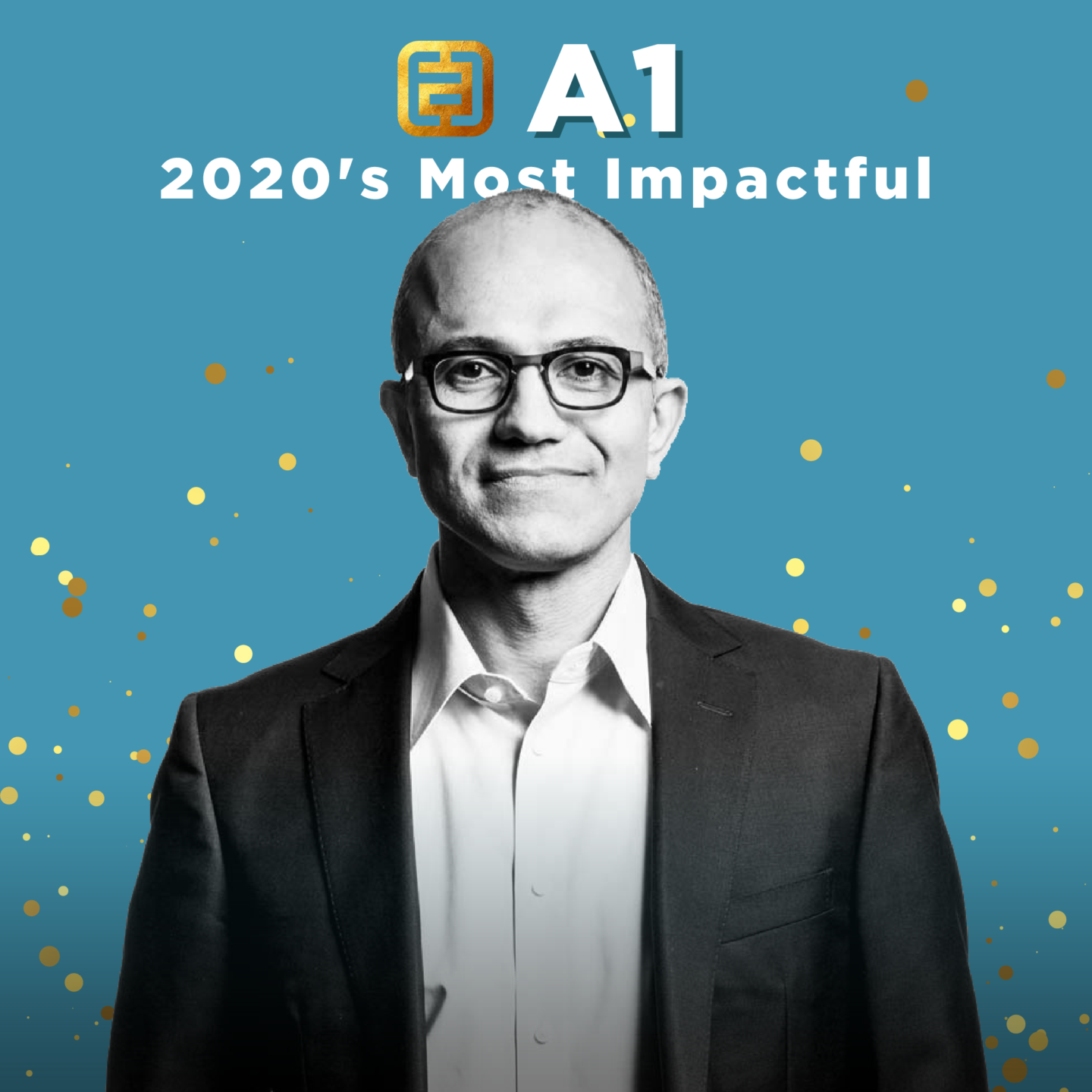 Satya Nadella
CEO, Microsoft
Satya Nadella is Chief Executive Officer of Microsoft. Before being named CEO in February 2014, Nadella held leadership roles in both enterprise and consumer businesses across the company.
Joining Microsoft in 1992, he quickly became known as a leader who could span a breadth of technologies and businesses to transform some of Microsoft's biggest product offerings.
Most recently, Nadella was executive vice president of Microsoft's Cloud and Enterprise group. In this role he led the transformation to the cloud infrastructure and services business, which outperformed the market and took share from competition. Previously, Nadella led R&D for the Online Services Division and was vice president of the Microsoft Business Division. Before joining Microsoft, Nadella was a member of the technology staff at Sun Microsystems.
Originally from Hyderabad, India, Nadella lives in Bellevue, Washington. He earned a bachelor's degree in electrical engineering from Mangalore University, a master's degree in computer science from the University of Wisconsin – Milwaukee and a master's degree in business administration from the University of Chicago. Nadella serves on the board of trustees to Fred Hutchinson Cancer Research Center and his alma mater the University of Chicago, as well as the Starbucks board of directors. He is married and has three children.
Honorees are the individuals who have had the single most impact within their respective industry over the last year. The inaugural Legend Honor is bestowed upon an individual for their lifelong dedication and transformational contributions to their craft, industry, and community.
Categories:
All
All
Activism, Advocacy & Politics
Finance & Business
Lifestyle & Sports
Media & Entertainment
Technology & Innovation