Product Description
For GoldHouse members only, 50% off any MakeLoveNotPorn social sex subscription!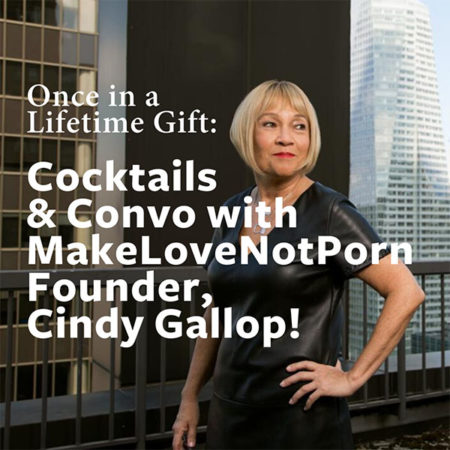 Once-in-a-Lifetime Gift
Gift Description: Cocktails and a one-on-one conversation about sex, porn, MakeLoveNotPorn and anything you'd like, with MLNP founder Cindy Gallop
How to Win: Gift will be awarded to the buyer with the highest amount in a single order using the code GOLDRUSHVIP. Non-discounted items on the order contribute to the total amount. The winner will be notified by the brand via email after the Rush.